Bulletin Board: March 2018
Mar 2018 - Issue 240
Interior Designer ERNIE DE LA TORRE and architect WALTER CAIN have restaged Edward Hopper's bedroom in the historic Hopper House Museum located in Nyack. It will open to the public on March 9.

SEAN SCULLY is a busy guy these days with shows around the globe. He will have a solo show at the Hopper House of small scale works inspired by the Doric values of balance and order, opening March 9, running through May 27. Artist LILIANE TOMASKO, Scully's wife, has a solo show at ROCA curated by Faye Fleming, that opened February 11 and runs through March 11.
THE PALIS-AGERS will meet in the Community Room of the Palisades Presbyterian Church at 1:30 on Thursday, March 22. Hopefully the weather will be more spring-like - it's been a long cold winter.
SUSAN NEMESDY joins the 10964 staff. Susan graduated with a degree in nursing but after moving to Palisades with hubby Gabor, quickly became a self taught DIY-er. The couple has three sons. She cares deeply about our special neighborhood and works tirelessly to protect our community.
A LITTLE NIGHT MUSIC
Saturday, April 14, 7:30 pm
Mozart, Sondheim and Sinatra – come to the cabaret! Admission ($30) includes an evening filled with music, fun, an array of lovely food and a complimentary drink. Order tickets online at www. GraceMusicNyack.com or take your chances at the door. Grace Church, 130 First Ave, Nyack, NY, 845-358-1297 X 16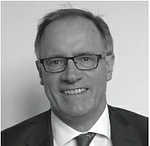 LAMONT-DOHERTY NEWS
ALEXANDER HALLIDAY, a renowned geochemist at Oxford University and vice president of the UK's Royal Society, has been named as the new Director of Columbia's Earth Institute. Lee Bollinger, president of Columbia, called Halliday's work in isotope geochemistry groundbreaking.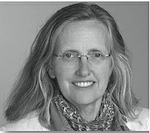 ROBIN BELL, a research professor at Lamont- Doherty, was featured in the February 4 issue of the New York Times Magazine. Robin is presidentelect of the American Geophysical Union and will be the fourth woman to serve as president of the 100-year-old organization.