Bulletin Board: October 2016
Oct 2016 - Issue 234
2016 Presidential Election: Tuesday, November 8
Please remember to vote in this crucial election. Palisades residents vote at the Palisades Esplanade on 640 Oak Tree Road from 6:00 a.m. - 9:00 p.m.
Executive Producer Palisadian Al Perlmutter
BEYOND BORDERS: Undocumented Mexican-Americans examines United States policy triggering the rise of undocumented immigration from Mexico into the U.S. By reviewing the history of the relationship between Mexico and the U.S. and by looking at the lives of undocumented Mexicans living and raising families in the United States, the film unveils the networks that connect them with the families they left behind, and the very real impact of the anti-immigration backlash now sweeping our country.
The documentary will have its initial broadcast on WNET on October 22, timed to coincide with this year's presidential campaign, then on WLIW and the New Jersey Network. Check local listings.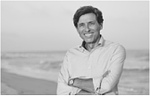 New Film by Palisadian Roger Weisberg
Is the American Dream alive or dead? Political comedian John Fugelsang hits the road to find out in Dream On. Following in Alexis de Tocqueville's footsteps, Fugelsang investigates whether the optimistic spirit of the American Dream that Tocqueville popularized is alive and well in the twenty-first century, or whether George Carlin was right when he quipped, "It's called the American Dream because you have to be asleep to believe it." Dream On was produced and directed by Roger Weisberg and will air on Friday, October 7 on PBS at 10:00 p.m.
Check local listings.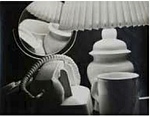 Retro Savage
Rockland photographer Sally Savage is showing a retrospective of her work as a farewell and thank you to her beloved Piermont home and as a love song to the lower Hudson River valley. In 2001 Savage received the Rockland County Executive Annual Award: Individual Artist, and her work was twice chosen by the Art in Public Places Percentage for Art program.
Savage's work will be exhibit at the Dennis P. McHugh Piermont Public Library through the month of October, 2016. See www.piermontlibrary.org for exhibit hours. There will be a reception open to the public on Sunday, October 2, 2016 from 2:00 p.m. to 4:00 p.m.
Artist of the Month
Palisades artist Norman Galinsky was named August Artist of the Month by the Edward Hopper House Art Center in Nyack, NY: for information on First Fridays offered by Artists of the Month, please go to www.edwardhopperhouse.org
James and Luke Reilly Win Award
The new owners of the Manse were awarded a Special Commendation Award by The Historical Society of Rockland County for "sympathetic renovations to the Manse." The entire hamlet of Palisades extends its congratulations and gratitude to our neighbors James and Luke for setting the standard for our community. For more information on the Preservation Merit Awards and the Historical Society, go to www.rocklandhistory.org.
Jackie Vorenkamp Becomes a Published Writer
Jackie Vorenkamp will publish her first piece of fiction, a short story called Going Sailing, in the spring edition number 32 of the literary journal Post Road.
Water Main Replacement on Washington Spring Road
On May 15, representatives from Suez Water met with a group of residents at the Palisades Community Center to discuss the installation of a new water pipe along Washington Spring Road. The present pipe, installed around 1905, needs replacement because a build up of mineral deposits has restricted the flow of water.
The cast iron pipe is down two and a half feet and, for the most part, runs down the left hand side of the road. The new eight-inch water pipe replacement will be of ductal iron, which has a cement liner, and, depending on the difficulty of drilling through the bedrock, installed at a depth of four and a half feet.
Suez plans a 50 to 60 day work schedule but could extend it. At no time will residents be without water.
Heavy road equipment will necessitate brief road closures. We were asked to be patient and also assured every attempt will be made to accommodate residents. The company plans to send out weekly emails to keep residents of Washington Spring Road and roads off it abreast of plans for the following week.
The road will be repaved at the completion of the project up to Ludlow Lane no later than early November. The remainder of Washington Spring Road from Ludlow Lane up to Route 9W will be done in 2017 or 2018.
Those with indoor water meters will have their meters moved to a meter pit near the road. These need replacing every five to ten years and this will make that easier to accomplish.
Both Corbett and Lawrence Lanes are private roads with water mains that connect up to the main line. Water pipes running along these roads will not be replaced.
Kathy Sykes
Palis-Agers
The Palis-Agers will meet in the Community Room of the Palisades Presbyterian Church on Thursday, October 13 at 1:30 p.m. Please contact Alice Gerard at 845-359-4338 or gerard55@verizon. net if you have a suggestion about activities that might take place at the meeting.
Anybody home?
Now that it's getting dark early, you will see many neighborhood homes with no lights on, a sure sign that no one is home. Prime burglary season is October through March. You may want to keep your lights on a timer to go on just before dusk, as soon as the season changes.