Innovative Energy Initiative Comes to Rockland
Oct 2020 - Issue 251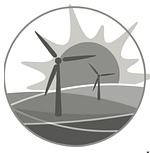 As we watch the horrific wildfires in the American West, most of us understand full well the urgency of the climate crisis. But we're not sure how to have a real impact. Now a remarkable renewable energy initiative is coming to Rockland that gives all of us a chance to make a measurable difference. But you must take a few simple steps to make a difference.
Six Rockland municipalities are entering into a collaborative arrangement through which residents and small businesses may purchase 100% renewable energy at lower cost than they have paid in the past through Orange & Rockland (O&R) for energy from fossil fuels and nuclear energy. This program, Rockland Community Power, includes Orangetown, Clarkstown, the three Nyack villages and the Village of Haverstraw.
Rockland Community Power is a Community Choice Aggregation program, which is a state-supported program that essentially allows local governments to set up a buying group on behalf of its residents and small businesses to purchase energy for electricity which is powered by 100% renewable energy. The program is promoted by New York State as a high impact, priority climate action. What makes this genuinely exciting is that through this program, renewable energy is available at lower cost to entire communities. While New York State has set the goal of 70% renewable energy for electricity by 2030, this program enables our community to move onto renewable energy now.
Through this initiative, 36,000 Rockland households – representing approximately one third of Rockland's population - will have the opportunity to switch over to electricity from renewable energy this fall. This is the kind of big, transformative action that we need in order to move as a society to clean energy – and to do so fast enough to make a difference in addressing the climate crisis.
At the same time, we need to move as quickly as possible off natural gas and onto electricity. That means shifting our cars to electric vehicles, our gas-powered stoves to electric and our gas-powered furnaces to far more efficient air source heat pumps or geothermal. By moving onto renewable energy for electricity and also getting off natural gas for our homes and gas for our cars, we dramatically reduce our carbon footprint.
How does it work?
If you are currently an O&R electricity customer, you should recently have received a Welcome from Town Supervisor Teresa Kenny explaining the program. If you have switched to an alternative company, you may sign up on the website. (See below.)
Important: if you are an O&R customer and do nothing, you will be switched to the option selected by the municipality, which may be the least cost price energy option, "standard" energy, largely from fossil fuels and nuclear power.
The key point here is that if you want to be part of the shift to renewable energy, you may need to be proactive, so return the postage paid reply form from the Supervisor or call the helpline at 845 859-9099 to indicate that you prefer the 100% renewable energy option through CCA.
We hope you will take a few minutes to fill out the form or call. This is one very easy step to do something big as an individual about climate change.
Community Solar:
You should also have received a letter about community solar. The Community Solar program supplies more locally sourced solar energy – and will provide an additional 10% discount. To maximize your environmental impact and your discount, you should participate in both the basic Rockland Community Power program and in the RCP Community Solar program.
Learn more
Rockland Community Power staff members are glad to speak to community groups to explain the program. You can also visit www.rocklandcommunitypower.com or email pkurtz9@gmail.com or call 845 709-0802.