Palisades Community Center News: March 2023 2022
Mar 2023 - Issue 262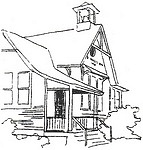 675 Oak Tree Road Palisades, New York
Your friends at the Palisades Community Center wish you and your family continued good health. Are you new to Palisades? Welcome! We invite those who do not receive our e­blasts to e­mail us at PCC@palisadesny.com to receive Palisades alerts and event information.
ANNUAL PALISADES COMMUNITY CENTER MEETING
Sunday, March 26, 4:00 pm
OUR GUESTS
Newly elected U.S. Congressman Michael Lawler, NYS Assembly member John McGowan
Join us at this very important meeting to learn about PCC activities and to have the opportunity to learn what issues our newly elected officials are working on and to share with them our concerns in Palisades.
MAKING PET BEDS FOR HI-TOR ANIMAL SHELTER
Saturday, March 11, 10:00 am­ -1:00 pm
We are going to magically turn old pillowcases, towels, and linens into beds for sheltered animals. We have the sewing machines. We just need you!
No sewing experience is necessary. Ages 7­ adult

Reservations are recommended by emailing PCC@palisadesny.com. Walk­ins welcome if there is room. In preparation, we need lots of old towels, pillowcases, and linens. You can drop off your donations on our porch anytime by March 11. Thank you!
EARTH DAY COMMUNITY SALE
Saturday, April 15, 9:00 am ­ 3:00 pm
Clean out your closets, set up a table, and find a new home (and some cash!) for your beloved items, OR Donate your QUALITY items to the PCC and leave the selling to us.
Contact Eileen Larkin to rent a table OR donate: ileenog@aol.com
PALISADES CLEAN-UP
Saturday, April 15, 9:00 am - ­1:00 pm Again, we will partner with Keep Rockland Beautiful to clean up our neighborhoods and woodlands. Advance registration is preferred but walk­ins are welcome! Contact Carol Knudson to sign up in advance aiyana@optonline.net
PALISADES FARM STAND Saturdays 9:00 am ­1:00 pm
For the 15th year, we continue to bring you farm fresh vegetables and other local food selections. Take a stroll over and fill your bags with fresh veggies, Balthazar breads, honey, and more
1870 Board members
Carol Baxter, President
Michele Balm, VP
Marco Jo Clate, Secretary
Carol Knudson, Treasurer
Sabelle Frasca
Leo Keegan
Erin Mullahy
Sunny Park
Rental Coordinator:
Eileen Larkin 845.359.6589
Websites
ww.palisadescc.org
www.palisadesfm.org
Instagram: @palisadescommunitycenterny
E­mail:
PCC@palisadesny.com