Palisades Community Center News: May 2023 2022
May 2023 - Issue 262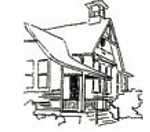 Palisades Community Center
675 Oak Tree Road Palisades, NY
15th Annual Mother's Day Plant and Gift Sale Saturday, May 6, 9:00am to 4:00pm
Featuring a wide selection of beautiful plants:
Annuals, perennials and heirloom plants from local nurseries
Plants from neighborhood gardens
Herbs and vegetable plants
Flower arrangements
Special Thanks to Hey Hoe Garden Design
Lovely crafts from local artisans: Jewelry, pottery, totes, crystals,
hand-painted greeting cards, soaps and candles, honey, knitwear, felted jewelry, Vintage treasures and more.
Farm Stand, Music, Food and Raffles Let's Create! Kids Craft table Vendors & Volunteers: PCC@palisadesny.com
Antiques & Collectibles Sale
Friday, June 2 5:00 to 8:00pm Wine and Cheese preview sale
Saturday, June 3 9:00am to 3:00pm
Mid-century, Folk art, Vintage, Asian art Beautiful things for your home and loved ones.
CHARITABLE GIVING
Leave on our porch anytime. Please label your bags.
Hi Tor Animal Shelter: Old linens, towels, and pet food. No newspapers.
*Martin Luther King Jr Center: Clean and gently used spring and summer clothing for all ages.
Thank you for your generosity!
Palisades Community Center Board members
Carol Baxter, President
Michele Balm. V.P.
Carol Knudson, Treasurer
Marco Jo Clate, Secretary
Sabelle Frasca
Leo Keegan
Erin Mullahy
Sunny Park
Rental Coordinator:
Eileen Larkin
359-6589
Ileenog@aol.com
Address:
675 Oak Tree Road
PO Box222 Palisades, NY 10964
Join our e-mail list!
PCC@palisadesny.com
Website:
www.palisadcscc.org
Instagram:
palisadescommunitycenteeny
It's never too late to become a 2023 PCC member!
$50 Family
$35 Individual
$20 Senior Citizen
Financial donations to the Restoration Campaign are greatly appreciated!
Checks payable to:
Palisades Community Center
POBox222
Palisades, NY 10964
Volunteer Thank Yous!
We truly cannot care for this schoolhouse without you! Spccial thanks this spring to Larry Bucciarelli, Vivian Burns, Epstein Family, Susan Nemesdy, Paul Riccobono, Robby Whitstock, Cellen Wolk and the Plant Sale volunteers. Carol Knudson and the Earlh Day volunteers, and the PCC Board members.
Our Farm Stand will continue Saturdays 9:00am to 1:00pm until June 3.
Join our e-mail list to receive community alerts and PCC updates: PCC@palisadesny.com
Would you like to be a vendor or donate beloved quality items to our PCC table? E-mail us: PCC@palisadesny.com
Celebrating 153 years! 1870-2023