Palisades Community Center News: October 2022
Oct 2022 - Issue 259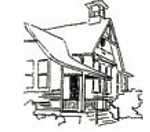 Board members
Carol Baxter, President
Michele Balm, VP
Sunny Park, Secretary
Carol Knudson, Treasurer
MarcoJo Clate
Sabelle Frasca
Leo Keegan
Erin Mullahy
Rental Coordinator
Eileen Larkin Ileenog@aol.com 845.359.6589
Website:
palisadescc.org
E-mail:
PCC@palisadesny.com
Are you new to the area? Welcome! To those who do not yet receive our e-blasts, e-mail us at PCC@palisadesny.com to receive PCC and Palisades Alerts.
THANK YOU! THANK YOU!
During this season of thankfulness, thank you to all those who have supported the PCC's restoration efforts this year through membership, financial donations and by attending our events. Thank you, as well, to the Friends of the PCC who lent-a-hand this year through volunteering their time or by donating many quality items to our Community Estate Sales:
Blythe Anderson, Lisa Argento, Neil Balm, Julia Breer, Marianne, Morrie & Ben Brown, Larry & Nancy Bucciarelli, Omiira Cellona, Marco Jo Clate, Linda & Curt Epstein, Paula Evans, Hiroko Felton and Family, Lyn Fowler, Sabelle Frasca, Joyce Gavin, Annie Gerard, Karen Godgart, Steve Kelman and the Woodpile Band, Eileen Larkin, Jackie Martin, Michael Mayer, Susan, Greg and Christopher Nemesdy, Greta Nettleton and the Hey Hoe Woods Ensemble, Milbry Polk, Ralph Olsen, Liz & Henry Ottley, David Palachek, Katey Plotkin, Helena Powers, Elizabeth Quinn, Lisa Rinehart, Rich Rasmussen, Janet Riccobono, Paul Riccobono, Bob Seaman, Kathy Sykes, Michael Tersigni, Keeler Sandhaus, and Ben & Cellen Wolk of Hey Hoe Garden Design and PCC Friends: The next generation...Arielle & Averie Celona, Lulu & Benji Dickey, Owen & Eric Epstein, David & Tommy Fowler, Hanna & Henry Frasca, Jack & Frank Mullahy, Bella & Nina Vasquez, Wyatt & Jude White
And the continuing efforts of the PCC Board to preserve and protect this very special building: Michele Balm, Carol Baxter, MarcoJo Clate, Sabelle Frasca, Leo Keegan, Carol Knudson, Erin Mullahy, and Sunny Park, and Eileen Larkin.
HAUNTED HOUSE & SCARECROWS & PUMPKINS
Halloween Weekend
Come One, Come All
get spooked in our Haunted House. Create a scarecrow. Carve a pumpkin to take home.
Watch your e-mails for dates & details!
15th ANNUAL HOLIDAY CRAFT BAZAAR & Family Portraits
With Linda Epstein Saturday, November 12 ~~ ~ ANNUAL HOLIDAY MARKETPLACE
Saturday, December 10
CHARITY COLLECTIONS:
- SOCSD Food Pantry: Non-perishable foods
- Hi Tor Animal Shelter: Old towels, bedding, and pet food
- Martin Luther King Jr. Center: Gently worn, clean coats and clothing for all ages Drop them off on our front porch anytime.
With gratitude, we bid farewell to Karen Godgart & Jeff Levine who served on the PCC Board for many years. As medical professionals, they were helpful in our discussions about setting our COVID policies. Thank you for all you have done for the PCC!
We welcome MarcoJo Clate, yoga teacher and screenwriter/playwright, onto the PCC Board. No stranger to the PCC, she and her husband Joe and sons have been energetic volunteers at our events. Welcome MarcoJo!