PALISADES FREE LIBRARY NEWS: DECEMBER, 2018
Dec 2018 - Issue 243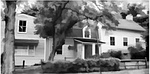 Palisades Free Library
Member of the Ramapo Catskill Library System and ANSER Network 19 Closter Road, Palisades, NY 10964 845-359-0136, Fax 845-359-6124 www.palisadeslibrary.org

Hours: Monday - Thursday 11-9, Friday - Saturday 11-5, Sunday 1-5

Holiday Closings: Closed Monday, December 24 (Christmas Eve), and Tuesday, December 25 (Christmas Day)

Next Meeting of the Board of Trustees: Thursday, December 13, 2018 at 7:30 pm. All meetings are open to the public.

Director: Maria Gagliardi; Board of Trustees: Marjorie Galen, President; Beverly Warwick, Vice-President; Christopher Keywork, Treasurer; Jen Citrolo, Secretary; Natalie Barak; Margaret Cook; Suzanna Frosch; John Guzewich; Sarah Buterbaugh
On Exhibit
The Artist's Way. Exhibit of artwork by members of the fall sessions of the Library's The Artist's Way Workshop.
December 1 – 31.
ADULT PROGRAMS
Gentle Yoga. This class will include meditation, breathing exercises, and overall attention to, and focus on, the body and mind. Practitioners will be guided through gentle movements while seat- ed, standing, and lying down with the goal to get joints and muscles moving, to pause and say hel- lo to yourself, and to leave feeling fresh, centered and ready for the day. The class suits all body types and ranges of movement. Instructor: Laura Zaino. All are welcome! Please bring your own yoga mat if you have one. Registration required. Space is limited to 10 participants.
Friday, December 7 at 11:00 am
Foreign Film Night. Join us for a special after-hours showing of a foreign film from Kanopy's extensive catalog. Light appetizers will be served. We will be showing Farewell, My Queen (2012, 101 min., Dir: Benoit Jacquot, in French with English subtitles). Please register. Saturday, December 8 at 5:00 pm
Monthly Meditation. Explore and experience the many benefits of meditation in this monthly workshop, led by Palisades resident and long-time meditator Dr. Frank Pawlowksi, Ed.D. Each session will cover a different aspect of meditation and provide an opportunity to practice what you've learned. Are you new to meditation? Looking to deepen your practice? All are wel- come!
Monday, December 17 at 7:00 pm
Chair Yoga. This one hour class will include pra-nayama (breath work), guided meditation, and/or mindfulness practice as well as gentle arm and leg movements while seated, opening up the joints and activating the muscles. A portion of the class will be spent standing, using a chair as a prop, for safety and balance. Enjoy a calming and rejuvenating experience. The class suits all body types and ranges of movement. Instructor: Laura Zaino. All are welcome! Registration required. Space is limited to 15 participants. Friday, December 21 at 11:00 am
Esplanade Book Club. A librarian-led book discussion meeting every month at The Esplanade at Palisades.
Upcoming meeting: Friday, December 21 at 11:00 am
Open Mah Jongg Play. Advanced beginners and experienced players welcome for casual, non-competitive play. No instruction is provided, and we recommend that you bring your own National Mah Jongg League card.
Tuesdays in December, 11:00 am to 1:00 pm
CHILDRENS' PROGRAMS
Learn to Knit. Learn to knit in this 3-class series, and make an adorable lined bag. Yarn will be provided; registrants must bring Size 13 needles (wood suggested since less slippery than metal but not necessary). Must plan on attending all three sessions in order to complete the project. Grades 3 - 5.
Tuesdays, December 4, 11, & 18 at 4:30 pm
Page Turners: Family Book Discussion. Love reading and want to share your thoughts with other book lovers? Join us for fun, relaxed discussions. Snacks will be served! In December, we will be discussing Front Desk by Kelly Yang. Grades 4 -5 with participating adult.
Thursday, December 6 at 6:30 pm
Baby Time. New series! Lap sit program. Nursery rhymes, short, simple stories, songs, and puppets. A great way to spend special time with your baby, and to meet other new parents. Ages 3 – 18 months with adult caregiver.
Thursday, December 13 at 11:00 am
It's Storytime!New time! Stories, rhymes, move- ment and song for preschoolers. Ages 2 - 4 with adult caregiver.
Thursday, December 13 at 1:00 pm
Gingerbread Folk. How many Gingerbread Girl and Boy stories do you know? Come listen to a few of them, and decorate some Gingerbread folks to take home! Happy Holidays! Grades 1 - 4.
Thursday, December 20 at 4:30 pm
Unless otherwise noted, registration for all events is open in the library, by phone, or online. Check us out on Facebook, Instagram, and Meet- up.com.