PALISADES FREE LIBRARY NEWS: DECEMBER 2020
Dec 2020 - Issue 252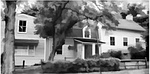 Palisades Free Library Member of the Ramapo Catskill Library System 19 Closter Road, Palisades, NY 10964 845-359-0136 www.palisadeslibrary.org
Board of Trustees: Marjorie Galen, President; John Guzewich, Vice President; Christopher Keywork, Treasurer; Jen Citrolo, Secretary; Margaret Cook; Suzanna Frosch; Sarah Buterbaugh; Paul Riccobono; Kathryn Shattuck; Library Director: Maria Gagliardi. The next board meeting is Wednesday, December 9 at 7:30 pm via Zoom and streamed through YouTube. This is our Annual Meeting and we will adopt the 2021 Budget and certify the election of trustees.
HOURS
The library is open to walk in visits. Masks must be worn and we are asking patrons to limit their browsing to 15 minutes and computer use to 30 minutes. The community room and study tables are not available at this time. Curbside service is also available. We are open Monday through Thursday, 11:00 am – 8:00 pm, Friday and Saturday from 11:00 am – 5:00 pm and Sunday from 1:00 – 5:00 pm.
LIBRARY TRUSTEE ELECTION
Vote at the library on Wednesday, December 9 from 11:00 am – 7:15 pm for two trustee positions. The two candidates are Marty Nealon and Andrew Goffe. See our website for candidate biographies and information about the election.
ADULT PROGRAMS
Registration is required. All programs are free and held remotely via Zoom.
The Vote: Women's Fierce Fight
Penny Colman, author and social historian Thursday, December 3, 7:00 pm on Zoom
Drawing from her new book, Penny Colman tells the gripping story of the battle to enfranchise women.

His Only Wife Book Discussion
Monday, December 7, 5:00 pm on Zoom
Join librarians and patrons from Palisades and Tappan to discuss His Only Wife by Peace Adzo Medie.
Borrow the ebook or audio book from Hoopla.
When Sugar Was Good For You: The Development of Nutrition Science in America
Sarah Wassberg Johnson, food historian
Tuesday, January 19, 7:00 pm on Zoom
From our earliest forays into nutritional basics, to our national obsession with vitamins and health fads, learn about how we got to where we are today when it comes to nutrition science.
Gentle Yoga and Chair Yoga
Laura Zaino, certified yoga instructor
New YouTube videos emailed every Friday
Classes are perfect for beginners and suit all body types and ranges of movement.
CHILDREN'S PROGRAMS AND ACTIVITIES BOOK BUNDLES
Having trouble finding books that excite your kids? Fear no more! Miss Carly will research and select the perfect books for your child based on their reading level and interests. Just answer the questions on the Google form on our website and we will leave your book bundle in the vestibule for pick-up. From board books to chapter books - we have you covered!
Take and Make Children's and Teen's Craft Kits
Check our calendar for the latest craft. Registration required.

Storytime Online Tuesdays @ 10:30 am
Join Miss Carly every Tuesday at 10:30 am for Storytime Online! Sign up on our online calendar to receive the Zoom link and password. Either turn your camera and microphone on to participate or sit back and just enjoy the stories.
ONLINE RESOURCES ARE ALWAYS AVAILABLE
Visit our website or call the library to find out how to access our ebooks and audiobooks, and streaming movies. Other online resources include Consumer Reports and Rosetta Stone.