Palisades Free Library News: March 2018
Mar 2018 - Issue 240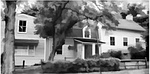 Member of the Ramapo Catskill Library System and ANSER Network
19 Closter Road Palisades, NY 10964
845-359-0136
Fax 845-359-6124
www.palisadeslibrary.org

Hours: Monday - Thursday 11:00 am - 9:00 pm,
Friday - Saturday 11:00 am - 5:00 pm, Sunday 1:00 pm - 5:00 pm.
Next Meeting of the Board of Trustees and Friends of the Palisades Free Library: check library website.
Holidays: Closed Good Friday, March 30

Director: Maria Gagliardi; Board of Trustees: Marjorie Galen, President; Beverly Warwick, Vice- President; Christopher Keywork, Treasurer; Jen Citrolo, Secretary; Natalie Barak; Margaret Cook; Suzanna Frosch; John Guzewich; Sarah Buterbaugh
ON EXHIBIT
Photographs by Frances Breer, March 1 - 31. No opening reception.
ADULT PROGRAMS

French Language Meetup Learn and practice French in a fun, collaborative and relaxed environment with native speaker, Marianne Scordel. Meetings alternate between beginner and intermediate/ advanced groups. Learners of all levels welcome.
Mondays in March, 11:30 am to 12:30 pm
Open Mah Jongg Play Advanced beginners and experienced players welcome for casual, non-competitive play. No instruction is provided, and we recommend that you bring your own National Mah Jongg League card.
Tuesdays in March, 11:00 am to 1:00 pm
The Artist's Way Meetup Whether you create art to live or simply wish to live more creatively. Find your motivation while we explore The Artist's Way by Julia Cameron. Newcomers are welcome!
Wednesday, March 7 at 7:00 pm
DIY Organics: Household Cleaners Get a jump start on spring cleaning! Make your own household cleaners using natural ingredients with librarian and DIYer Cheryl McNeil. Participants will leave with allpurpose, glass, mold prevention and tub scrub cleaners. All materials provided. Registration required. Limited to 10 participants.
Wednesday, March 14 at 7:00 pm
Esplanade Book Club A librarian-led book discussion meeting every month in the auditorium of The Esplanade at Palisades.
Upcoming Meeting: Friday, March 15
TEEN PROGRAMS
Teen Craft Club A new club meeting once a month. We do fun DIY crafts that range from coloring to painting to soap-making! Registration required. Open to teens and tweens.
Upcoming Meeting: Monday, March 12 at 6:00 pm
CHILDREN'S PROGRAMS
Building Boom Build your own creations or we'll give you some ideas using everyone's favorite building blocks! Buildings will be displayed in the Children's Room. Grades K - 4.
Upcoming Meeting: Tuesday, March 6 at 4:30 pm
Alpha Computer Science Club Build a basic website using HTML and CSS. Participants will learn how to insert images, videos and text into a page, and also change the styling and text on their site. Participants will need a charged laptop, and be able to log on independently. Taught by Olivia Steger. Open to 4-6th graders in the South Orangetown School District.
Tuesdays, March 6 and 20 at 7:00 pm
It's Storytime! Join us for stories, songs, fingerplays, feltboard and movement games! Ages 2 - 4 with adult caregiver. No prior registration needed.
Thursdays in March (no program on 3/15), 11:00 am
Page Turners Family Book Discussion Love reading and want to share your thoughts with other book lovers? Join us for fun, relaxed discussions. Snacks will be served! Grades 4-5 with participating adult. March's book is The Wonderling by Mira Bartok. Please plan on reading it in advance (adults too!).
Thursday, March 22 at 6:30 pm
R.E.A.D. Dogs Come cuddle and read to a specially trained R.E.A.D. (Reading Education Assistance Dogs) dog who loves to listen! Children will read on a first-come, first served basis for 10 - 15 minutes depending on the number of children enrolled. For emerging and early readers. Registration required.
Tuesday, March 20 at 4:30 pm
Bedtime Math's Crazy 8s Club Back by popular demand! Build stuff, run and jump, make a mess…and have a blast while learning math in a whole new way. Open to 1st-2nd graders in the South Orangetown School District. Registration required. Must commit to series of 8 classes. Please note: this program is for children who did not attend the fall session.
Tuesdays, March 27 - May 15 at 4:30 pm
Unless otherwise noted, registration for all events is open in the library, by phone or online. Check us out on Facebook, Instagram and Meetup.com.