PALISADES FREE LIBRARY NEWS: MARCH, 2019
Mar 2019 - Issue 244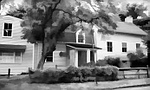 Member of the Ramapo Catskill Library System and ANSER Network
19 Closter Road, Palisades, NY 10964
Tel. 845-359-0136, Fax 845-359-6124, Web site www.palisadeslibrary.org
Hours: Monday - Thursday 11:00 am - 9:00 pm Friday - Saturday 11:00 am - 5:00 pm and Sunday 1:00 - 5:00 pm

Next Meeting of the Board of Trustees
Thursday, April 11, 2019 at 7:30 pm. All meetings are open to the public.
Board of Trustees
Marjorie Galen, President; Beverly Warwick, Vice-President; Christopher Keywork, Treasurer; Jen Citrolo, Secretary; Natalie Barak; Margaret Cook; Suzanna Frosch; John Guzewich; Sarah Buterbaugh; Library Director: Maria Gagliardi
ADULT PROGRAMS

The Italian Muse: Baroque Music for Two Violins
Jorg-Michael Schwarz and Karen Marie Marmer of the REBEL baroque ensemble will explore the rich, virtuosic and rarely performed repertoire written for two violins by Leclair, Locatelli, Barbella, Boccherini and Mozart, among others, on instruments and bows appropriate to their respective periods. This is a joint event with the Orangeburg Library, and will be held at the Orangeburg Library, 20 S. Greenbush Road in Orangeburg, NY. Please register.
Sunday, March 3 at 2:00 pm
Drawdown EcoChallenge Double Feature
A special event for those looking for a fun and social way to take measurable action on solutions to climate change, with a documentary film screening of Just Eat It: A Food Waste Movie and an introduction to the book Drawdown: The Most Comprehensive Plan Ever Proposed to Reverse Global Warming. Learn more about the Drawdown EcoChallenge (which begins on April 3), an exciting global movement to reverse climate change, and actions we can take to make an impact. Please register.
Thursday, March 21 at 7:00 pm
Coffee Talk: Women in the Florentine Renaissance
Coffee Talk is the library's new daytime program series. Each session will feature a different guest speaker who will lecture or a lead a discussion in their area of expertise. Coffee, tea and snacks served at the start of each meeting. This Women's History Month, join licensed Italian tour guide Linda Sassano Higgins and step back in time to the Florentine Renaissance, when Man became the Center of the Universe. But what place did Women hold? Explore the stories Renaissance paintings tell of a woman's role during this fascinating period, and discover the courageous women who stepped outside this role to make major contributions to Florentine society. Registration required.
Monday, March 25 at 2:00 pm
Book Launch:
A launch for local author and artist Cristina Biaggi's new book, Activism into Art into Activism into Art: A Personal History of Feminist Art, which examines her various art periods in light of the major social-political movements of the last 70 years. Presentation followed by a Q&A, book sale and book signing. Registration required. Space is limited.
Sunday, March 31 at 2:00 pm
Gentle Yoga
This class will include meditation, breathing exercises and overall attention to, and focus on, the body and mind. Practitioners will be guided through gentle movements while seated, standing and lying down. The class suits all body types and ranges of movement. Instructor: Laura Zaino. Please bring your own yoga mat if you have one. Registration required. Space is limited to ten participants.
Friday, March 8 at 11:00 am
Chair Yoga
This one hour class will include pranayama (breath work), guided meditation and/or mindfulness practice as well as gentle arm and leg movements while seated, opening up the joints and activating the muscles. A portion of the class will be spent standing, using a chair as a prop, for safety and balance. The class suits all body types and ranges of movement. Instructor: Laura Zaino. Registration required. Space is limited to 10 participants.
Friday, March 22 at 11:00 am
Esplanade Book Club
A librarian-led book discussion meeting every month at The Esplanade at Palisades. This month we'll be reading The Tea Planter's Wife by Dinah Jeffries.
Friday, March 15 at 11:00 am
Open Play Mah Jongg
Advanced beginners and experienced players welcome for casual, non-competitive play. No instruction is provided.
Tuesdays in March, 11:00 am to 1:00 pm
Open Play Canasta
All players welcome for casual, non-competitive play. No instruction is provided.
Wednesdays in March, 12:30 pm to 3:30 pm
TEEN PROGRAMS. Teen Trivia Join us for pizza and trivia games! Registration required. Grades 6+.
Tuesday, March 12 at 6:00 pm
CHILDREN'S PROGRAMS
Baby Time.
Lap sit program with Miss Amy for children ages 3 - 18 mos. with adult caregiver. Nursery rhymes, short, simple stories, songs and puppets. A great way to spend special time with your baby and to meet other new parents.
Thursdays, March 7 & 21 at 11:00 am
Drop-in Storytime. Children of all ages can stop in anytime to meet our new Children's Librarian Miss Denise, hear some silly stories and have a laugh!
Saturday, March 9, 11:00 am to 5:00 pm & Sunday, March 10, 1:00 pm to 5:00 pm
Unless otherwise noted, registration for all events is open in the library, by phone, or online. Check us out on Facebook, Instagram, and Meetup.com.