Palisades Free Library News: May 2018
May 2018 - Issue 241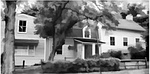 Member of the Ramapo Catskill Library System and ANSER Network
19 Closter Road
Palisades, NY 10964
845-359-0136
Fax 845-359-6124
www.palisadeslibrary.org
Hours: Monday - Thursday 11 am-9 pm
Friday - Saturday 11 am-5 pm, Sunday 1-5 pm
(closed summer Sundays starting Sunday, June 24)
Next Meeting of the Board of Trustees:
Thursday, June 14, 2018 at 7:30 pm.
All meetings are open to the public.
Next Meeting of the Friends of the Palisades Free Library: check library website.
Holidays: Closed Mother's Day, May 13 and Memorial Day, May 28
Director: Maria Gagliardi
Board of Trustees: Marjorie Galen, President; Beverly Warwick, Vice-President; Christopher Keywork, Treasurer; Jen Citrolo, Secretary; Natalie Barak; Margaret Cook; Suzanna Frosch; John Guzewich; Sarah Buterbaugh
ON EXHIBIT
Student Posters: The Jimmy Hauburger Memorial Foundation, through May 13. No opening reception.
ADULT PROGRAMS
French Language Meetup New format! Learn and practice French in a fun, collaborative, and relaxed environment. This weekly meeting will be geared toward those learning French at an intermediate level or above, but learners of all levels are welcome. Each session will mix conversation with the learning of the language allowing intermediate learners to improve their technical skills (i.e. grammar), while offering beginners a greater exposure to the language. Led by Marianne Scordel, Palisades resident and native French speaker.
Mondays in May (no meeting 5/28), 11:30 am to 12:30 pm
Open Mah Jongg Play Advanced beginners and experienced players welcome for casual, non-competitive play. No instruction is provided and we recommend that you bring your own National Mah Jongg League card.
Tuesdays in May, 11:00 am to 1:00 pm
The Artist's Way Meetup Whether you create art to live or simply wish to live more creatively. Find your motivation while we explore The Artist's Way by Julia Cameron. Meetings are on the first Wednesday of every month. Newcomers are welcome! Upcoming Meeting: Wednesday, May 2 at 7:00 pm
Benefits of Meditation Celebrate National Meditation Month with this lively and engaging workshop, led by Palisades resident and long-time meditator Dr. Frank Pawlowski (Ed.D). Meditation can bring about a sense of calm and balance that benefits both your emotional and physical well-being. The benefits of this easy to learn practice don't end when your meditation session ends. Monday, May 7 at 7:00 pm
Palisades Plant Sale A sale to benefit the Palisades Free Library and the Palisades Community Center, featuring plants from the gardens of community members and local nurseries. Got plants? We'll take them! All plants welcome (gardening books and cookbooks, too!). The Palisades Community Center will be accepting all donations, Monday, May 7 - Friday, May 11, 10:00 am - 6:00 pm. This event will be held at the Palisades Community Center. Stay tuned to the library's website and social media for details. Saturday, May 12, 10:00 am to 2:00 pm
Esplanade Book Club A librarian-led book discussion meeting every month in the auditorium of The Esplanade at Palisades. Upcoming Meeting: Friday, May 18
TEEN PROGRAMS
Teen Craft Club: A new club meeting once a month. We do fun DIY crafts that range from coloring to painting to soap-making! Registration required. Open to teens and tweens. Upcoming Meeting: see library website.
CHILDREN'S PROGRAMS
Make an Origami Frog Bookmark Celebrate Children's Book Week! Come in anytime and make an origami frog or hedgehog bookmark to use with the library books you borrow. All materials and instructions will be provided. Ages 5 - 11. Tuesday, May 1 - Saturday, May 5
It's Storytime! Join us for stories, songs, fingerplays, feltboard and movement games! Ages 2 - 4 with adult caregiver. No prior registration needed. Thursdays in May (no session 5/17), 11:00 am to 11:30 am
Building Boom Build your own creations or we'll give you some ideas using everyone's favorite building blocks! Buildings will be displayed in the Children's Room. Grades K - 4. Upcoming Session: Wednesday, May 9 at 4:30 pm
Alpha Computer Science Club Build a basic website using HTML and CSS. Participants will learn how to insert images, videos and text into a page, and also change the styling and text on their site. Participants will need a charged laptop, and be able to log on independently. Taught by Olivia Steger. Open to 4 - 6th graders in the South Orangetown School District.
Upcoming Session: Tuesday, May 8 at 7:00 pm
Mother's Day Stories and Crafts Mother's Day stories and craft with Ms. Carolyn. Make something wonderful to take home for Mom! Grades K - 4. Thursday, May 10 at 4:30 pm
Duck, Duck, Quack! Listen to stories of our feathered friends and a make an adorable duck finger puppet to take home. Ages 3 - 5 with adult caregiver. Tuesday, May 15 at 4:00 pm
R.E.A.D. Dogs Come cuddle and read to a specially trained R.E.A.D. (Reading Education Assistance Dogs) dog who loves to listen! Children will read on a first-come, first served basis for 10 - 15 minutes depending on the number of children enrolled. For emerging and early readers. Registration required.
Upcoming Session: Tuesday, May 22 at 4:30 pm
Bird Houses Come listen to stories and decorate a wooden bird house with recycled pages from discarded picture books. The birds will love it and you will too! Grades 2 - 5. Thursday, May 31 at 4:30 pm
Unless otherwise noted, registration for all events is open in the library, by phone or online. Check us out on Facebook, Instagram and Meetup.com.