Palisades Free Library News: October 2016
Oct 2016 - Issue 234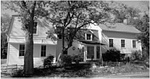 ADULT PROGRAMS
Open Mah Jongg Play
The Mah Jongg group meets every Tuesday. Advanced, beginners, and experienced players welcome for casual, noncompetitive play. No instruction is provided and we recommend that you bring your own National Mah Jongg League card.
Tuesdays, 11:00 a.m. – 1:00 p.m.
The Artist's Way
Monthly Meetup
Whether you create art to live or simply wish to live more creatively, find your motivation while we explore *The Artist's Way* by Julia Cameron. Newcomers welcome.
Upcoming meetings: Wednesday, October 5, 7:00 p.m., Wednesday, November 2, 7:00 p.m.
Bridge Basics: Learn to Play Bridge
Players who have little to no experience are invited to learn more about the basics of bridge with Marlene Case, Silver Life Master and bridge group leader at the Rockland Bridge Center in Pearl River. Each class will include a lesson followed by supervised play. Fees due at the first session: $10 for all six sessions.
Thursdays 11:00 a.m., October 6 through November 10.
Little Known Films:
Troubled Water
A special after hours showing, with light appetizers, of the film featured in this month's 10964 Little Known Films column. Joining us to introduce the film will be film director (Charlie Hoboken, Undertow), Palisades resident and columnist Tom Mazziotti.
Saturday, October 15, 5:00 p.m.
Cookbook Club
Do you love browsing through cookbooks and trying new recipes? Do you enjoy sampling and sharing new dishes? Part potluck, part discussion, the new Palisades Free Library Cookbook Club is for you! Please stop by the Reference Desk to sign up and pick out a recipe from: Vegan, Vegetarian, Omnivore: Dinner for Everyone at the Table by Anna Thomas.
Thursday October 20, 7:00 p.m.
CHILDREN'S PROGRAMS

Alpha Computer- Science Club
Once a month 4th through 6th graders will meet and further develop their computer skills. Limited to South Orangetown students.
Tuesday, October 4, 7:00 p.m. and Tuesday, November 8, 7:00 p.m.
Pre-School Storytime
Join us for stories and a simple craft. Ages 4 - 5.
Tuesdays at 10:00 a.m. and Tuesdays at 10:45 a.m.
What Ever Happens to Pumpkin Jack? This S.T.E.A.M.- oriented program introduces children to sound vermiculture practices and the Red Wigglers who can help Pumpkin Jack continue on his healthy life cycle. Kindergarten through 4th Grade.
Thursday October 6, 4:30 p.m.
Member of the Ramapo Catskill Library System and ANSER Network
19 Closter Road, Palisades, NY 10964 • 845-359-0136, Fax 845-359-6124
www.palisadeslibrary.org

Hours: Monday - Thursday, 11:00 a.m. - 9:00 p.m.,
Friday - Saturday, 11:00 a.m. - 5:00 p.m., Sunday, 1:00 - 5:00 p.m.
(closed summer Sundays starting June 19)

Next Meeting of the Board of Trustees:
Wednesday, June 8 at 7:30 p.m. at the library. Open to the public.
Holidays: Closed Mother's Day, May 8, Closed Memorial Day, May 30,
Closed Independence Day, July 4, Closed Labor Day, September 5
Director: Maria Gagliardi • Board of Trustees: Helena Power, President • Marjorie Galen, Vice-President Christopher Keywork, Treasurer • Mary Ann Brueckner, Secretary • Jen Citrolo • Suzanna Frosch John Guzewich • Holly Seeger • Beverly Warwick