Palisades Free Library News: October 2017
Oct 2017 - Issue 238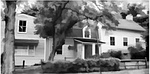 Palisades Free Library • 19 Closter Road • Palisades, NY 10964
Phone: 845-359-0136 • Fax: 845-359-6124 • E-mail: pal@rcls.org
Hours: Monday-Thursday, 11:00am-9:00pm, Friday and Saturday 11:00am-5:00pm, Sunday, 1:00-5:00pm
Holidays: Closed Mothers' Day, May 10, and Memorial Day, May 25
Member of the Ramapo Catskill Library System and ANSER Network
www.palisadeslibrary.org
Next Board of Trustees Meeting: Wednesday, October 11, 7:30 pm at the library.
Open to the public.
Director: Maria Gagliardi; Board of Trustees: Marjorie Galen, President; Beverly Warwick, Vice- President; Christopher Keywork, Treasurer; Jen Citrolo, Secretary; Natalie Barak; Margaret Cook; Suzanna Frosch; John Guzewich; Matthew Miller.
We Need Friends (seriously)!
The library is organizing a Friends of the Library Group. The Friends group will be an independent 501(c)(3) that partners with the Library on fundraising, event planning, promotion, and advocating for the library's funding from Orangetown and the School District. The Friends' first meeting will take place on Wednesday, October 18 at 7:00 pm at the library.
On Display in the Community Room: Inspiration from the Past: Acrylic on Canvas by Carol Luckhardt will be on exhibit in the Marie H. Firestone Community Room, October 1 through 31. There will be an opening reception on Sunday, October 1, 2:00 – 4:00 pm. The public is invited.
ADULT PROGRAMS
The Artist's Way Awarded RCLS Honorable Mention:
The Artist's Way Meetup was awarded an Adult Program of the Year Award Honorable Mention Certificate at the 2017 Ramapo Catskill Library System Legislative Breakfast and Annual Meeting in September. Join us for the next meeting, whether you create art to live or simply wish to live more creatively. Find your motivation while we explore *The Artist's Way* by Julia Cameron. Newcomers are welcome!
Upcoming Meetings: Wednesdays, October 4 and November 1 at 7:00 pm.
Open Mah Jongg Play: Advanced beginners and experienced players welcome for casual, non-competitive play. No instruction is provided, and we recommend that you bring your own National Mah Jongg League card.
Tuesdays in October and November, 11:00 am to 1:00 pm.
Little Known Films: Shall We Kiss? A special after hours showing, with light appetizers, of a film selected by film director (Charlie Hoboken, Undertow) and Palisades resident, Tom Mazziotti.
Saturday, October 14 at 5:00 pm.
Relaxation through Meditation:
Join Dr. Frank Pawlowski (Ed.D), long time meditator, as he discusses how meditation can evoke a deeper state of relaxation and more peace within. He will also present a powerful meditation technique that can enrich one's life on all levels.
Monday, October 23 at 7:00 pm.
Esplanade Book Club: A librarian- led book discussion meeting every month in the auditorium of The Esplanade at Palisades.
Upcoming Meeting: Friday, November 17 at 11:00 am.
TEEN PROGRAMS
Teen Craft Night: A new club meeting once a month. Join us to make a fun craft. Registration required.
Upcoming Meeting: Monday, October 16, 6:00 pm.
CHILDREN'S PROGRAMS
FALL is here and with it lots of LEAVES, LEAVES, LEAVES! Come into the Children's Room anytime to explore different leaves from trees in our area, try your hand at identifying which trees they're from, and make a few beautiful leaf rubbings to take home.
Bedtime Math's Crazy 8s Club: Math gone wild! Build stuff, run and jump, make music, make a mess…it's a totally new kind of math club. Grades K-2. Be ahead of the curve. Space is limited, so be sure to sign up!
Tuesdays in October and November, 4:30 pm to 5:30 pm (no meeting October 31).
Little Builders: Building fun with Duplos, gears, blocks, and more! Ages 3 - 5 with adult caregiver.
Wednesdays, October 4 and 18, 11:00 am to 11:30 am.
It's Storytime! Join us for stories, songs, fingerplays, feltboard and movement games! Ages 2 - 4 with adult caregiver. No prior registration needed.
Thursdays in October, 11:00 am to 11:30 am
Alpha Computer Science Club: Build a basic website using HTML and CSS. Participants will learn how to insert images, videos and text into a page, and also change the styling and text on their site. Participants will need a charged laptop, and be able to log on independently. Java Script will also be discussed. Open to 4-6th graders in the South Orangetown School District.
Tuesdays, October 10 and 24 at 7:00 pm.
Halloween Haunt: Have a hauntingly good time with some scary stories, creepy crafts and Halloween bingo! Grades 1 – 4.
Thursday, October 26 at 4:30 pm.
Unless otherwise noted, registration for all events is open in the library, by phone, or online. Check us out on Facebook and Meetup. com.