Palisades Free Library News: October 2018
Oct 2018 - Issue 242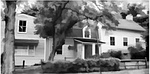 South Orangetown Day: The 4th Annual South Orangetown Day Celebration is here! Saturday, October 13 from 11:00 am – 5:00 pm on the Great Lawn of the Manse Barn in Tappan. The Day is great fun for the whole family to enjoy, with games, activities, live music, food and beer! Stop by at the Library Booth and say hello.
The Friends of the Library will be participating in an oral history project with the Tappan Library and students from St. Thomas Aquinas College. For information on how to participate please contact Maria Gagliardi at the library.
Hoopla and Kanopy: Have you signed up for Hoopla and Kanopy? With your Palisades Free Library card and Hoopla you can access and enjoy over half a million titles in six different formats on your computer, tablet, smartphone, or television: movies, television, music albums, eAudiobooks, eBooks, and comics/ graphic novels. And there are no waiting lists! With your Palisades Free Library card and Kanopy, you can stream a curated collection of over 30,000 films for all ages on demand from your preferred device. Includes Paramount Picture Classics, The Great Courses, and in partnership with Common Sense Media, Kanopy Kids.
ADULT PROGRAMS
French Language Meetup: Learn and practice French in a fun, collaborative, and relaxed environment. This weekly meeting will be geared toward those learning French at an intermediate level or above, but learners of all levels are welcome. Each session will mix conversation with the learning of the language allowing intermediate learners to improve their technical skills, i.e., grammar, while offering beginners a greater expo- sure to the language. Led by Marianne Scordel, Palisades resident and native French speaker.
Mondays in October at 11:30 am. There is no meeting on October 1.
Open Mah Jongg Play: Advanced, beginners, and experienced players welcome for casual, non- competitive play. No instruction is provided, and we recommend that you bring your own National Mah Jongg League card.
Tuesdays in October, 11:00 am to 1:00 pm.
The Artist's Way Workshop: Back by popular demand! Whether you create art to live or simply wish to live more creatively, find your motivation while we explore The Artist's Way by Julia Cameron during this weekly workshop. This six week series is great for those new to, and those looking to become reacquainted with The Artist's Way. Copies available at the library.
Thursdays, October 11 through November 15 at 7:00 pm.
Monthly Meditation: New series! Explore and experience the many benefits of meditation in this monthly workshop, led by Palisades resident and long-time meditator Dr. Frank Pawlowksi, Ed.D. Each session will cover a different aspect of meditation and provide an opportunity to practice what you've learned. Are you new to meditation? Looking to deepen your practice? All are welcome!
Upcoming sessions: Monday, October 15 at 2:00 pm and Saturday, November 17 at 11:00 am.
Esplanade Book Club: A librarian-led book discussion meeting every month at The Esplanade at Palisades.
Upcoming meeting: Friday, October 19 at 11:00 am.
Snedens Landing and other Artist Salons of Rockland County: Their place in the birth of Modernism. A talk on the history of the early to mid-20th century artists of Rockland, their search for a new utopia, and a review of Rockland County's remarkable place in art history, with Mark Waller, owner of Gallery Moderne in Piermont.
Monday, October 29 at 7:00 pm.
TEEN PROGRAMS
Teen Craft Club: A monthly club that meets to make fun DIY crafts that range from coloring to painting to soap-making, for tweens and teens! Registration required. Upcoming meeting: Monday, October 22 at 6:00 pm.
CHILDREN'S PROGRAMS
Alpha Computer Science Club: Participants will learn how to create webpages with working buttons and forms in JavaScript. It is recommended that all participants purchase a copy of Computational Fairy Tales by Jeremy Kubica, and bring it to all sessions. Each student will need a charged laptop, and the ability to log on independently. Taught by Olivia Steger. Open to 4th through 6th graders in the South Orangetown School District. Upcoming sessions: Tuesdays, October 2, 16, and 30 at 7:00 pm.
Baby Time: New series! Lap sit program. Nursery rhymes, short, simple stories, songs, and puppets. A great way to spend special time with your baby, and to meet other new parents. Ages 3 to 18 months with adult caregiver. Thursday, October 11 at 11:00 am.
It's Storytime! New time! Stories, rhymes, movement and song for preschoolers. Ages 2 to 4 years with adult caregiver. Thursday, October 11 at 1:00 pm.
Fantastic Folktales of Latin America: In honor of National Hispanic Heritage Month, listen to folktales from Latin America and make a story-related craft to take home and enjoy! Grades K through 3. Thursday, October 18 at 2:00 pm.
Spooky Halloween: Spooky stories but not too spooky and a Halloween themed craft. Grades K through 3. Thursday, October 25 at 4:30 pm.
Trains are Terrific! Choo-choo, hop on board! Listen to stories about terrific trains, sing some railroad songs and make a fun train craft to take home. Ages 4 to 7 years. Tuesday, October 30 at 4:30 pm.
Unless otherwise noted, registration for all events is open in the library, by phone, or online. Check us out on Facebook, Instagram, and Meetup.com.
Palisades Free Library 19 Closter Road; Palisades, NY 10964
Phone: 845-359-0136; Fax: 845-359-6124; E-mail: pal@rcls.org
Hours: Monday-Thursday, 11:00 am-9:00 pm, Friday and Saturday 11:00 am-5:00 pm, Sunday, 1:00-5:00 pm
Holidays: Closed Mothers' Day, May 10, and Memorial Day, May 25
Member of the Ramapo Catskill Library System and ANSER Network
www.palisadeslibrary.org
Next Board of Trustees Meeting: Thursday, October 11, 2018 at 7:30 pm. All meetings are open to the public.
Director: Maria Gagliardi; Board of Trustees: Marjorie Galen, President; Beverly Warwick, Vice-President; Christopher Keywork, Treasurer; Jen Citrolo, Secretary; Natalie Barak; Margaret Cook; Suzanna Frosch; John Guzewich; Sarah Buterbaugh.