Palisades Presbyterian Church News: December 2019
Nov 2019 - Issue 247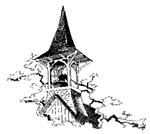 PALISADES PRESBYTERIAN CHURCH
Phone: 845-359-3147
Email: ppc10964@gmail.com
Website: www.palpresny.org
Pastor: Reverend Angela Maddalone
Sunday Worship: 10:00 am
Bible Study: Wednesdays 12:15-1:30 pm
Parent Support Group: First Wednesday of the Month 7:00 pm. All are welcome.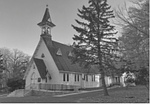 ANNUAL ADVENT WREATH-MAKING AND POTLUCK:
Sunday, December 1, 2019 at 5:30 pm. We will enjoy a potluck supper together, then make Advent wreaths and sing Christmas Carols. Bring your own wreath form. The church will provide pine roping, candles and some decorations. Please bring a dish or dessert to share, and any additional decorations, greens/items from your yards to decorate the wreaths (holly, pine cones, evergreen cuttings, boxwood, bittersweet, etc.). All are welcome! Bring a friend!
CANDLELIGHT CHRISTMAS EVE SERVICES
Family Friendly Service with Candle Lighting: 5:30 pm
Traditional Lessons and Carols with Candle Lighting: 11:00 pm