PALISADES PRESBYTERIAN CHURCH NEWS: DECEMBER, 2022
Dec 2022 - Issue 260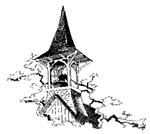 Palisades Presbyterian Church
Phone: 845-359-3147
Email: ppc10964@gmail.com
Website: www.palpresny.org
Pastor: Reverend Erin Moore
Sunday Worship: 10:00 am
PROGRAMS
Bible Study: Wednesdays 11:00 am-12:00 pm (Zoom)
Parent Support Group: Contact the Church Office for more information
Starting – New Book Study – "What Kind of Christianity: A History of Slavery and Anti-Black Racism in the Presbyterian Church" by William Yoo. Contact the Church Office for more information
EVENTS
ANNUAL ADVENT WREATH-MAKING AND POTLUCK: Sunday, November 27, 2022 at 5:30 pm. We will enjoy a potluck supper together, then make Advent wreaths and sing Christmas carols. Bring your own wreath form. The church will provide pine roping, candles and some decorations. Please bring a dish or dessert to share, and any additional decorations, greens/ items from your yards to decorate the wreaths (holly, pine cones, evergreen cuttings, boxwood, bittersweet etc.). All are welcome! Bring a friend!
Installation Service for our new pastor, Rev. Erin Moore, December 4th at 3:00 pm
Christmas Eve Services: Family Friendly Service with Candle Lighting: 5:30 pm.
Traditional Lessons and Carols with Candle Lighting: 11:00 pm.
COLLECTIONS
For the Nyack Homeless Project
Holiday Toy Drive and Collection of new hats, gloves and coats for newborn - 18 years. Donations can be dropped off at the Parish House through December 4.
Center for Safety and Change:
Diapers, wipes and travel sized toiletries. Items can be dropped off in the wooden cabinet outside the parish hall.
Follow us on Social media:
www.facebook.com/ThePalisadesPresbyterianChurch @palisadespresbyterianchurch