Palisades Presbyterian Church News: March 2021
Mar 2021 - Issue 253
PALISADES PRESBYTERIAN CHURCH UPDATE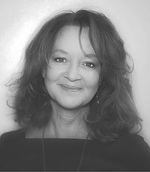 Rev. Leslie Mott, the interim pastor here at Palisades Presbyterian Church, has been on board now for six months, yet she has met only a handful of our congregation in person, and even those at a proper social-distance. Members like me have not seen each other in person for even longer – not since the Farewell Party for our former Pastor Angela Maddalone, which we slid in on March 15, the day before going fully remote.
Like seemingly everyone else on the planet, we Zoom: Zoom board meetings, Zoom book discussions, Zoom Bible studies and even Zoom coffee hours. And, truthfully, I look forward to them much more than I once did the in-person gatherings of years gone by, because they provide me with a sense of community in a life so devoid of social interaction.
The life of our Church goes on, and by some metrics our impact has grown. Our live-streamed Sunday service is attended by about the same number of people as once attended in person, back before the Pandemic, but during the following week, YouTube viewership often grows to twice that. The hardship of the Pandemic has been so wrenching that it has pushed us to find creative ways to assist local food pantries and support groups at levels that would have been unimaginable just last year.
We manage to keep some focus on the future. We have well-developed plans for reopening. We brainstorm ways to finance the re-roofing of the Church building. And we pray for this Pandemic to end – and soon!
PALISADES PRESBYTERIAN CHURCH
117 Washington Spring Road, PO Box 687 Palisades, NY 10964
Phone: 845-359-3147 Email: ppc10964@gmail.com Website: www.palpresny.org

Online Sunday Worship: 10:00 am, Link available on our website.
Online Bible Study: Wednesdays 11:00 am, please email for link.
Evening Prayer Group: Thursday 7:30 pm, please email for link.
Pastor: Reverend Leslie Mott