Palisades Presbyterian Church News: October 2020
Oct 2020 - Issue 251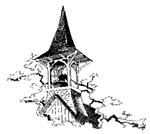 PALISADES PRESBYTERIAN CHURCH
Phone: 845-359-3147
Email: ppc10964@gmail.com
Website: www.palpresny.org Online Sunday Worship: 10:00 am. Link available on our website.
Our Interim Pastor
Leslie Mott, M. Div., RYT, CFP, is a minister of Word and Sacrament in the Presbyterian Church (USA). She served as coordinator for Spirituality and Practice in Bedford, NY, and was the coordinator of the Pastoral Sabbath at Holmes Camp and Stony Point Center from 2015 to 2019. As a consultant and retreat leader, she has presented to and guided groups at The Garrison Institute, Holy Cross Monastery, Johnsonburg Camp, Mariandale, the NEXT Church Conference and Maryknoll among others. She served as Interim Minister in North United Church of Christ in Middletown, NY, from 2019 to 2020, having previously served as a solo pastor in Cold Spring, NY for 13 years.
Leslie is a yoga teacher, spiritual director and Certified Focusing Professional. She received her Master of Divinity from Princeton Theological Seminary, her Spiritual Direction certification through the Linwood Spiritual Center in Rhinecliff, NY and is a member of Spiritual Directors International. She is also a member of the International Focusing Institute. With a regular practice of meditation, focusing, yoga and Centering Prayer, Leslie's ministry, teaching and practice all lead to joining with others to discern and live out lives of contemplation, mindfulness and action.