A Shot in the Arm
Mar 2021 - Issue 253
As of early February, appointments for Covid vaccines in our area are as elusive as snow leopards. Many of the approximately 7.1 million New Yorkers currently eligible are not yet vaccinated due to a frustrating maze of websites, cancelled appointments, and of course, limited vaccine supply. But with new vaccines emerging and supply increasing, this could change quickly. Governor Cuomo has said that New York State is capable of administering 100,000 doses a day when supplies allow. In the meantime, here is information that may help you snag that appointment as supply increases.
Eligibility requirements change frequently. To find out if you are eligible go to am-i-eligible.covid19vaccine. health.ny.gov. As of early February eligible New Yorkers are those over 65, health care workers, first responders, correction officers, school district employees, employees of licensed childcare facilities, grocery store workers, in-person college instructors and faculty, public transit employees, residents of congregate settings, restaurant workers, licensed taxi drivers, coroners, medical examiners and funeral service providers. Verification of eligibility and state residency is required.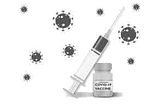 If eligible, you can schedule an appointment on the same website. As of this printing the only available appointments were in Plattsburg and Potsdam, a 400-mile drive north from Palisades. When one Palisades resident's appointment at the Marta Valle High School in Manhattan was abruptly cancelled in late January, she was able to book another at the newly opened Armory site in Washington Heights by using the Weill Cornell/New York Presbyterian/Columbia website vaccinetogetherny.org. There are currently no appointments available for that location.
Vaccines for non-employees are on pause at Mount Sinai Hospital, but a Palisades resident had a great experience booking an appointment on mountsinai.org. The site is updated frequently as supply changes. Another site to check is vaccinefinder.nyc.gov. This will show a list of New York City pharmacies, hospitals, clinics and medical groups offering the vaccine along with contact information. Each location has its own protocol for making an appointment so be prepared to spend serious time filling out online forms, creating accounts and making phone calls.
A Palisades resident got a tip from a friend that a pharmacy in New York City had appointments available. After an hour on hold, she was able to secure appointments for her 88-year-old in-laws. "I felt like my bookie had given me a hot tip," she said in a phone interview.
The Walgreens Tappan location will have a limited supply beginning in early February and the chain anticipates vaccine availability in all 9000 locations by spring. Make an account at walgreens.com. Select CVS pharmacies are scheduling appointments beginning February 9 with increased availability by spring. Register at cvs.com or call 1-800-746-7287. For an updated list of Rockland pharmacies offering vaccines go to rockland. gov, or check for alerts on facebook.com/rockhealth or twitter.com/rockhealth. Residents over 65 can call the Rockland County Office for the Aging at 845-364-2110 for help with scheduling appointments M - F 9:00 am to 5:00 pm.
There's also the New York State Covid-19 Hotline 1-833-NYS-4VAX (1-833-697-4829). The hotline op- erates 7:00 am to 10:00 pm daily and although an actual human answers, there's no guarantee they'll be able to schedule you an appointment.
Maddening? Yes. But it's important to remember that the race to develop a vaccine for SARS-CoV-2, the virus that causes Covid-19, is unprecedented. It has elicited unheard of cooperation in the scientific community and massive funding by governments around the world. The fact that there are at least two highly effective vaccines (Pfizer and Moderna) in wide distribution in the U. S little more than a year after the first reported case of Covid-19 is a bona fide miracle. Additionally, Johnson & Johnson's vaccine is close to approval for emergency use by the U.S. Food and Drug Administration; a Sinopharm vaccine is currently available in China, Bahrain, Egypt, Jordan, Pakistan and Hungary, and AstraZeneca, CureVac and Novavax have vaccines showing promise in late stage trials.
For now, Governor Cuomo urges patience. Keep the mask on, practice social distancing and wash hands until that shot in the arm is yours.