William Anthony Gerard, 1954 — 2017
Posted: May 03, 2017
- Web Exclusive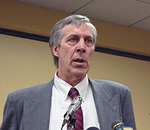 William Anthony Gerard, called Tony by friends and family, was born on January 4, 1954 in New York City. He lived in Palisades, New York his entire life. Tony never married, but is survived by his mother Alice Gerard and sister Annie Gerard.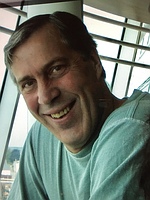 Throughout his 63 years, Tony Gerard lived life his own way, with a driving force that impressed everyone who knew him. When he collapsed on the soccer field the evening of April 20, he was playing his hardest with some of the same teammates he had played with for the last 40 years. When he went crabbing in the summer at the family house on Cape Cod, he stayed out for hours and caught too many crabs. In Colorado, he skied the steepest slopes at top speed. When he defended legal clients, he often stayed up all night to prepare documents for their cases, and he didn't charge them if they couldn't pay.
Tony passed the bar exam in 1983 and started his practice working for Rockland civil rights attorney Conrad Lynn. He was passionate about justice for his clients and sickened by the unfairness of much of our current legal system. Sometimes he won; sometimes he lost. The stress of his work certainly contributed to his untimely death.
Tony made friends easily and had so many – soccer teammates, grateful clients, former classmates, other Palisadians who had known him for years - that it has taken us until now to find the right venue for a memorial gathering.
Friends and family of Tony Gerard will gather at the Nyack Center from 7 to 10 on the evening of Friday, May 19, to share their memories of him and to celebrate his life. Many people have expressed an interest in attending or have offered to help: to RSVP, or to volunteer to assist with preparations, contact the family by email at rsvp4tony@kokumo.net. The Nyack Center is located on the corner of South Broadway and DePew Avenue in Nyack, New York (58 DePew Avenue).
I'm Tony would be happy if anyone felt moved to contribute to the Innocence Project or to Haitian Relief.