Don Bracken: A Path Now Taken
Oct 2017 - Issue 238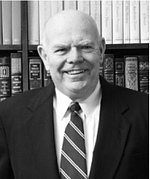 "In 2006, I was challenged by a friend to computer-plot the 384 major battles of the Civil War," Don Bracken relates. "At the time, I knew nothing about computers nor the Civil War but I accepted the challenge and learned a lot about both."
Out of it came The Historyscope Series, a set of five charts of the five theaters of the Civil War and an idea for a book, The Words of War, still in print.
"I loved books from my earliest years and intended to go into publishing after college, but the summer between high school and college an opportunity came up to work at CBS television. I jumped at it."
"As college started, I worked backstage on the Jackie Gleason and Ed Sullivan shows and Ed Murrow on Tuesdays. For Gleason and Sullivan I would give alerts, 'Ten minutes to show time. Everybody downstairs!' or I would bring the June Taylor Dancers down to stage left in a tiny elevator.
"For Murrow all I did was show up. That was my job. 'Be there. You can bring your books.' Before show time in a control booth at Studio 41 in Grand Central Station, Ed Murrow would pace incessantly while deep in thought. At one point he stopped and asked, 'What are you studying tonight, Don?' I told him something like 'Philosophy, Mr. Murrow.' He nodded, 'Very good. Keep it up.' It was an acknowledgement of my existence. For two years I did absolutely nothing but be there."
"After graduation in 1958, I spent two years on active duty in the United States Army. I then flirted with politics, running political campaigns. Being married, the business of making a living became important so I started corporate life at Union Carbide and then Monsanto."
Bracken decided to go the entrepreneurial route, owning and operating a distribution company marketing to small and medium size corporations offering telecommunication services, health insurance, and credit cards. "I had offices in Albany, Tarrytown, and Manhattan and directed a fifty- two member sales force. Then a heart attack and triple by-pass surgery. I sold the business, retired, and stood on the sidelines of life.
"After two years of boredom I decided in 2007 to start The History Publishing Company. I needed books so I wrote the first two, Career of Gold about starting a new career after fifty and The Words of War, which won a national award from the Independent Book Publishers Association in the independent and university category." Since its inception, the History Publishing Company has published fifty-five books. "Editing, overall design and indexing are outsourced. I coordinate things, acquire the titles, do the PR and sweep the floor," says Bracken.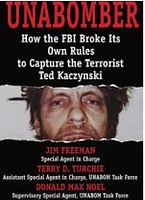 His book, Unabomber: How the FBI Broke Its Own Rules to Capture the Terrorist Ted Kaczynski, published in 2015, is being made into a movie with production starting January 2018. Two-time Oscar nominee Viggo Mortensen will star in the thriller. History Publishing Company sold the film rights to IM Global and distribution rights to seven major distributors in Europe and the Middle East.
The book's authors are Jim Freeman, the FBI Special Agent in Charge of the Unabomber capture; Terry Turchie, the Counter- Intelligence and Counter Terrorism Specialist who headed the unit; and Donald Max Noel, the street agent who made the arrest at the cabin in the woods.
Unabomber recounts one of the largest manhunts in history as FBI agent Jim Freeman, played by Mortensen, takes on the unsolved case of the Unabomber, who terrorized Americans with 16 bombings over the course of two decades. As Freeman and his team close in on the terrorist's identity, the more deadly the attacks become.
Bracken reports he has another book being considered for motion picture production. An announcement may follow.
For an interesting anecdote about Bracken's encounter with Elvis Presley, go to www.historypublishingco.com/articles/ articles_190.php.