Kathryn Shattuck: Cowgirl Conquers Manhattan
Oct 2018 - Issue 242
Kathryn Shattuck comes from hardy pioneer stock, growing up in southwest Kansas on a cattle ranch in her family for generations. "We're an hour's drive from Dodge City," she says. In the early 1880s, Enoch Austin Shattuck, her great grandfather, left Erie, Pennsylvania and headed west to Tombstone, Arizona where he formed the Erie Cattle Company. Butch Cassidy was on his payroll. He eventually settled in Kansas where it was greener and the weather kinder.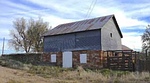 Kathryn's mother, a music teacher, also came from a family of settlers. She met Kathryn's father when their families set them up. Kathryn's first love was music – she plays the piano and the oboe. She entered the Uni- versity of Kansas, with an interlude at Northwestern studying music, then graduated KU with a major in creative writing. After spending summers in the North-east visiting her father's two sisters, she knew New York was where she wanted to live.
"When I arrived I house-sat the apartment of a cellist. There was a constant flow of musicians in and out and wonderful impromptu music." Her first job was at Lincoln Center working in marketing and subscriptions. Seven years later she was ready for a change. "I temped for an employment agency. One day I was sent on a job; I had no idea it was The New York Times." She was assigned administrative work for the Sports section.
The Times knew a good thing when they saw it and put her on the payroll full time, first in Culture, then also in Arts & Leisure interviewing celebrities and writing articles about movies, books, and television. "I sometimes wish I had worked in hard news but my path led me to the arts. I worked my way up. It was terrifying at times. And then there were the egos." During her twenty five years at the paper, she has interviewed countless actors, musicians, writers, and artists. "It can be fascinating. I love hearing about art and the process, but three quarters of my time is dealing with publicists. I recently interviewed Burt Reynolds. He wasn't too mobile but he was flirtatious and lively. It was a fun hour."
"My first major interview was with William Burrows. He was being honored at a symposium at the University of Kansas. It was trial by fire. I sat at a table across from him and started asking questions. He totally ignored me as he read a newspaper he held up in front of him. I thought, oh no, I'm going back to New York with nothing. But he eventually talked to me for several hours."
Kathryn met her husband, Paul Papay, while having a drink with a friend. "It was a set up but I wasn't aware of it." The couple married about the time Paul decided to open an engineering and construction business with his brother in Ramsey. "Our first home was a rented carriage house on the river in Piermont." They decided to buy and found a house in Palisades that had originally been a blacksmith shop. The couple has a son, Spencer, now a senior at Columbia. "He worked endless hours this summer in investment banking at Citigroup. He can support me in my old age," she said laughing.
Kathryn now freelances for The New York Times several days a week, writing features for A Word With and television and film reviews for The Week Ahead.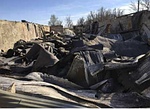 She recently returned from a visit to the family ranch. A devastating fire a year ago swept across vast acres of land. "I was helping oversee the construction of new fencing. Everything has been destroyed. There were seven structures that are gone and we had no insurance." She has been working on a book on her family history. "I thought it would be about the continuation of the homestead but we may have to sell. Now it could be about its loss."
Hopefully things will work out and Kathryn will be singing Home on the Range for many years to come.