LOCAL WAR HERO DIES AT 95
Mar 2019 - Issue 244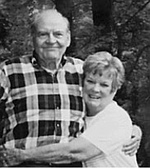 Stanley R. Weber was born in 1923 to German immigrant parents in Inwood, N.Y. He was the youngest of four boys, all of whom served in World War II. He enlisted in the U.S. Army in 1942 "like everyone else at the time," he recounted, and after basic training was ready for deployment. In 1944 he marched down Oak Tree Road to Camp Shanks in Orangeburg past what would later be named Swan Street. His division sailed to England in July 1944 and he landed in Normandy, France, on July 17, 1944.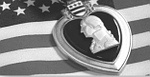 Stanley was assigned to the 3rd squad, 3rd platoon, Company C, 120th Regiment, 30th Division (Old Hickory). He fought continuously until August 28 when he was wounded near Paris, earning him a Purple Heart. He was sent back to his unit on the front lines where he served as staff sergeant until the end of the war. He returned to the U.S. on the Queen Mary, on August 22, 1945. Stanley received a Bronze Star Medal for his exemplary conduct in the Battle of Mortain, France. During the Battle of the Bulge he survived frigid temperatures and heavy fighting near Malmedy, on the road to St. Vith, and during the battle for Thirimont, all in Belgium.
He spoke German as a young child, which proved to be vital. As staff sergeant he continuously had to communicate with Germans during confrontations in Belgium, France and Germany and after the war when he was stationed in Plauen, Germany. In Plauen he was assigned to guard 30,000 German soldiers, prisoners of war. When his commanding officer told him "all soldiers and citizens were to be turned over to the Russians" he argued, "Those are Stalin's orders not ours." He defied orders and warned the civilians "who had just walked out of the prisons and were wearing striped pajamas" to leave because the Russians were coming and it would be dangerous for them to stay. He said "Stalin would have killed them all." Plauen did become part of East Germany.
In 1959 he returned to Palisades to build a house on Swan Street across from his brother Gilbert and his family. Stan, his wife Virginia and their four children, Kevin, Keith, Patricia and Lawrence, moved to Swan Street in 1960. Adrienne was born the following year. The two brothers commuted to New York City together every day. They were both Union carpenters with Local 157. Stan retired in 1985 at age 62. His wife Virginia died in 2007.
Stanley was an active member of The John M. Perry Post and organized the Friday night poker games from 1960 until 2014. He took up golf at the age of 70 after his son Keith bought him his first set of clubs. He enjoyed regular golf games with Bob Weigel and other retired local golfers. He lived independently at his home until his death on November 19, 2018 at 95.
Constance Kehoe, a local history enthusiast, video-taped Stan's account of the various battles. This video and other materials will be archived at the Palisades Library for those interested in reading and hearing original source material.