Meet Newly Elected Mike Lawler
Mar 2023 - Issue 261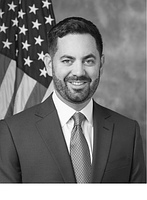 Republican Mike Lawler won a seat in the U.S. House of Representatives in a close race last November representing N.Y.'s new 17th district, which covers Rockland and Putnam counties, northern Westchester and a sliver of Dutchess. He has said that 50% of households in his district include a police officer, firefighter, first responder or veteran. Lawler, who ran a "tough on crime" campaign, received the endorsement of law enforcement unions. In an interview with Judy Woodruff on PBS News Hour, Lawler stated that "crime is relatively stagnant in my district."
Mike Lawler is a local guy; he grew up in Rockland and now lives with Romanian-born wife Doina and year-old daughter Julianna in Pearl River. He received a B.S. degree from Manhattan College in accounting and finance. He was a co-founder of Checkmate Strategies, a political communications firm, and worked as a political advisor to Westchester county executive Rob Astorino. He served as executive director of the state Republican party and as deputy town supervisor of Orangetown. From 2020 to 2022 he was a Republican member of the N.Y. Assembly from the 9th district in Rockland county.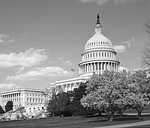 Lawler has introduced his first piece of legislation in Congress, co-sponsored with Long Island Rep. Anthony Esposito and N.J. Rep. Mikie Sherrill: The SALT Marriage Penalty Elimination Act. It is a first step in his effort to reduce the tax burden on Hudson Valley families. Changing the tax code put in place in 2017 under Donald Trump, it would double the deductible for state and local taxes for married couples on their federal income tax. "We have the highest property taxes in the country. I am looking for ways that could provide relief to my constituents to make our area more affordable."
Lawler has been vocal in his opposition to MTA's congestion pricing, which would impose a charge of $23 for anyone traveling south of 60th Street in Manhattan. "It's a money grab by the mismanaged MTA," he says. "Rockland has virtually no public transportation into New York, which necessitates commuters driving into the city." Asked about restoring full-service bus in our area, he replied, "The MTA needs to dedicate some of its federal finances to areas outside of New York City."
One of Lawler's priorities is public safety. "I support keeping guns out of the hands of those who are likely to harm themselves or others." He also supports banning ghost guns and prohibiting gun purchases by anyone with an outstanding arrest warrant. Asked about concealed weapons in public places like buses and subways and outlawing semi-automatic firearms, he responded, "People have the right to protect themselves."
Another priority is transparency in schools. "Parents have the right to be involved in the process. They need to understand what is being taught." With a growing movement to ban books in schools, Lawler suggested that it was because the material was not age appropriate. Pen America states that the vast majority of banned books feature LGBTQ characters, those of color or cover race and racism in American history.
Lawler accused the U.S. Department of Justice of calling parents "domestic terrorists," but according to factcheck.org, "U.S. Attorney General Merrick Garland said that he couldn't even 'imagine a circumstance' where 'parents complaining' at a school board meeting would be 'labeled as domestic terrorism.' Yet, several Republicans have continued to falsely claim Garland called such parents 'terrorists.' The nugget of truth behind the political spin is that a letter from the National School Boards Association to Garland last fall argued some violent threats against school officials 'could be the equivalent to a form of domestic terrorism.'"
Additional priorities of the Congressman include dealing with the fentanyl crisis. Fentanyl is a synthetic opioid that is up to 50 times stronger than heroin and 100 times stronger than morphine; it is a major contributor to fatal overdoses in the U.S. "We need to go after the cartels," he says. He would also like to see an increase in the production of domestic energy by expanding oil production. Securing our southern borders is on his list as well. "We need to stop illegal immigration," he comments. "A legal immigration process needs to be put in place. We need to increase border patrol and appoint more judges to speed up the process to hear cases immediately." On a local level, Lawler says dead zones and dropped cell service need a coordinated effort between the federal government partnering with local communities to increase broadband service.
Lawler has said he believes it is important to protect Social Security and Medicare. In the October 6th issue of LoHud, Lawler stated, "I am personally pro-life, while also supporting the right to an abortion in cases of rape, incest or if the mother's life is in jeopardy. For the record, I'm also opposed to a federal ban on abortion and would vote against one."
Lawler acknowledges that Biden won the presidential election. When asked if he would support Donald Trump in the next election, he answered, "We need to move forward beyond Trump. It is important to have new voices." Lawler has been appointed to the House Committees on Financial Services and Foreign Affairs.
Mike Lawler has had considerable media exposure since his election, appearing on NPR, CNN, Fox News, CBS News, Morning Joe among other programs. While you may not agree with all his political views, his willingness to work across the aisle to get things done is admirable. Keep your eye on this guy, he is going places. Congressman Lawler will be appearing along with Assembly member McGowan on Sunday March 26th at the annual meeting of the Palisades Community Center. Collect your questions and join us for an informative get-together.