In Memoriam: Gordon Kaye
May 2019 - Issue 245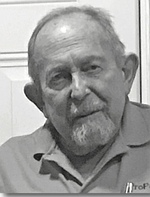 Gordon Kaye, 83, Alden March Professor Emeritus of Pathology and Laboratory Medicine at Albany Medical College and retired Chairman of the Board and Executive Vice President of WR2, died February 9, 2019 of complications from pneumonia.
Kaye and his wife Nancy Weber lived in Palisades from 1964 to 1976. They were actively involved with the library and ran the annual plant sale fundraiser for many years. Kaye also wielded a spatula on many a Memorial Day morning at the Palisades Presbyterian Church pancake breakfast.
Born August 13, 1935 in Manhattan, Kaye was raised in Brooklyn. He received an A.B. from Columbia College in 1955, an A.M. from Columbia University in 1957 and a Ph.D. in Anatomy from the Columbia University College of Physicians and Surgeons in 1961. Dr. Kaye spent many years in biomedical research at Columbia University, the Rockefeller Institute, New York Veteran's Administration Hospital and Albany Medical College, where he was Chairman of Anatomy.
Among his many scientific accomplishments, his research resulted in a patented process for safely destroying the pathogens that cause Mad Cow, Scrapie and Chronic Wasting Diseases. He had over 75 published research articles in peer reviewed journals and was co-author on several histology textbooks.
He loved to tell a joke, cook for family and friends, and drink a good scotch. He was a lifelong baseball fan, beginning with the Brooklyn Dodgers and concluding with the Red Sox. He is survived by Nancy, his wife of 62 years; daughters Jacqueline Dufresne (Keith) and Vivienne West (Rick), and grandchildren Thomas West, Lucy West and Lainie Dufresne. A memorial service will be held in Mashpee, Massachusetts on June 8, 2019. In lieu of flowers, donations may be made in his memory to the Children's Education Programs of the Brooklyn Botanic Garden www.bbg.org/learn For online guestbook please visit www.ccgfuneralhome.com