In Memoriam — Mary Ann Garland
Mar 2023 - Issue 261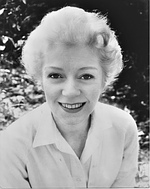 Mary Ann Garland, formerly of Tappan, passed away peacefully at her home in Palisades on November 24, 2022 at the age of 95. Mary Ann was born to Edgar and Isabel Lowe and lived the first third of her life on the West Coast. She graduatedfrom Cal Berkeley where she was deeply involved in the Theatre Department. She came to New York in the 1950's to pursue an acting career, appearing in multiple productions in and around New York City. She met her husband John Garland in a production of Under the Yum Yum Tree in North Conway, NH.
The Garlands moved to Tappan in 1966 to raise their children. Mary Ann worked at the Lamont-Doherty Earth Observatory for close to 20 years. She was a devoted member of the Palisades Presbyterian Church, serving as assistant treasurer and singing in the choir for decades. Her love of acting continued at the Elmwood Playhouse in Nyack where she and her husband performed in several shows.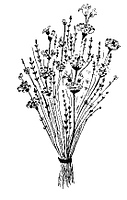 >
She is predeceased by her husband and her sister Mary Gillespie and survived by her son John W. and wife Lori of Jacksonville, FL, grandchild Jack of Coconut Creek, FL and daughter Mercy and wife Maria of Tappan. A memorial service was held at the Palisades Presbyterian Church on January 28. Mary Ann was a wonderful blend of no-nonsense practicality and quiet, caring generosity.