In Memorium: Paul Papay
Mar 2021 - Issue 253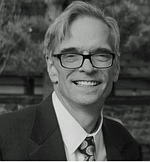 Paul A. Papay passed away on December 21 after a valiant battle with lung disease and rare infections. He was 59.
Raised in Montvale, NJ, Paul followed in the footsteps of his brothers and attended the New Jersey Institute of Technology, graduating with a degree in mechanical engineering. He began his career at STV/Seelye Stevenson, Value & Knecht in Manhattan, where he worked in a lead capacity on projects for the Long Island Rail Road and Hudson Yards as well as the restoration of Grand Central Terminal, crawling deep beneath the station's tracks and climbing above its celestial ceiling.
In 1990, he and his brother Peter founded Papay Engineering & Construction, becoming a key consultant in the wireless communications field — installing satellite antennas in the Democratic Republic of Congo, introducing cell service to the Lincoln Tunnel and, most recently, overhauling the bus radio system for the New York City Transit Authority.
Paul loved tinkering on anything with an engine, from his vintage MGs to the garden tractors he spent hours on at the Blacksmith Shop on Oak Tree Road, where he and his wife, Kathryn, moved in 1996 and raised their son, Spencer. With his steel-trap mind, he was fluent in mathematical equations, played a mean game of "Jeopardy!" and could watch a movie once before reciting it word for word as if he were the actor onscreen.
Beyond his brilliance, Paul will be remembered for his unwavering tenets of kindness and fairness, and his unconditional devotion to his family and friends. With his deep sense of community, he served as president of the board of the Palisades Free Library as well as on the Architectural & Community Appearance Board of Review for the Town of Orangetown, and graciously lent his tools and a hand to neighbors in need. In addition to Kathryn and Spencer, Paul is survived by his sister Lois Uhl; his brother Albert and his wife, Terry; and his brother Peter and his partner, Joy Goble.