In Memorium: William Anthony Gerard January 4, 1954 – April 21, 2017
Oct 2017 - Issue 238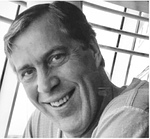 William Anthony Gerard, called Tony by friends and family, lived in Palisades his entire life. Throughout his 63 years, Tony Gerard lived life his own way, with a driving force that impressed everyone who knew him.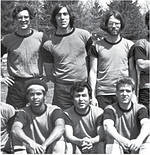 When he collapsed on the soccer field the evening of April 20, he was playing his hardest with some of the same teammates he had played with for the last 40 years. When he went crabbing in the summer at the family house on Cape Cod, he stayed out for hours and caught too many crabs. In Colorado, he skied the steepest slopes at top speed. When he defended legal clients, he often stayed up all night to prepare documents for their cases, and he didn't charge them if they couldn't pay.
Tony graduated from Columbia University and Pace University Law School, passing the bar exam in 1983. He started his Rockland practice working for the iconic civil rights attorney Conrad Lynn. Tony was passionate about justice for his clients and sickened by the unfairness of much of our current legal system. Sometimes he won; sometimes he lost. Frequently, he worked for free. His friend and colleague, Lawrence Weissman said of Tony, "Most lawyers worry about billable hours. Tony worried about the Constitution."
Tony made friends easily and had so many – soccer teammates, grateful clients, former classmates, other Palisadians who had known him for years - that it took us a month to find the right venue for a memorial gathering. At the gathering, people who had been part of his life spoke for two hours, some of them in tears, as they remembered him. I am grateful to them, and to the many Palisadians who supported our family as we grieved.
The evening I brought home from the funeral parlor a box containing Tony's ashes, I looked at the box and couldn't help thinking: "Sixty-three years, and this is all that's left!"
I was wrong — of course I was wrong. I realized that the next morning when I read an e-mail from one of his friends, who wrote: "From my childhood memories he stands as this heroic antihero figure — a streaking free spirit riding the wind with only the weight of his ethical and moral perspective. … He leaves us all with so many of the essentials that define our past, and just as importantly, those that remind us how we should move forward."
I know that Tony will live as long as we remember the remarkable individual that he was, his passion for justice and the help he gave to so many people during his life.