Obituary: William David McGivney, 1931-2020
May 2020 - Issue 249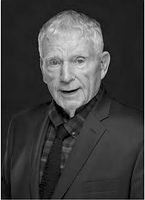 William David McGivney died on March 18 at home in Grand View-on-Hudson, New York. He was 89. Bill was born in Maspeth, New York to Joseph and Margaret Delaney McGivney. He graduated Magna Cum Laude from St. John's University and was a veteran of the United States Navy. Mr. McGivney joined Wells, Rich and Green Advertising upon its founding and rose from Director of Creative Services to Executive Vice President. He was appointed a member of its Board, Director of Administration and Finance and Office of the Chairman of Wells, Rich and Green Worldwide. According to a co-worker, as the agency grew to become a powerhouse, Bill became the glue between the clients, their account management and the creative staff. His creative flair and dedication to the "promise" translated to the highest level of creative production.
Bill moved from Manhattan in 1984 to Snedens Landing, where he lived for nine years and served on the Palisades Library Board of Directors. In 1995 he moved to Grand View, where he was living when he died.
More recently he was affiliated with the real estate firm, Sanders Properties, Inc. of Nyack and Christie's International Real Estate. He leaves a sister, Pat Soika, many beloved nieces and nephews, and is survived by his partner, David Sanders. In lieu of flowers, donations may be made to St. Jude's or the American Heart Association.