Rodney Lewis Smith
Mar 2017 - Issue 236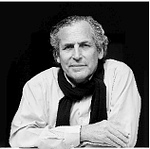 RODNEY LEWIS SMITH, a prominent photographer whose whimsical work invited comparisons to that of the Belgian surrealist René Magritte's died on December 5 at his home in Snedens Landing. He was 68.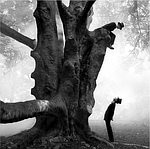 His fashion photography and work for various publications, including The New York Times Magazine, demonstrated a penchant for wit and surrealism. In the catalog to a 2003 show of Mr. Smith's photography, Jonathan Stuhlman, an art writer and curator, wrote, "In Smith's enchanted world, balance produces beauty, laughter and whimsy dance hand in hand, and things are not always what they seem." The photographs, he wrote, offer "a perfect blend of reverie and reality."
"I perceive my pictures as playing with time and space," Mr. Smith wrote on his blog, The End Stops Here, "but mostly I see my pictures as funny and, to use the most vulgar expression from the 21st-century art world, beautiful and romantic."
"Roddy," as he was affectionately known to family and friends, orchestrated every detail of his life and work, where he insisted on maintaining the most exacting of standards. He was often described as "difficult," but explained that it was because he was willing to do anything to make an image. His creative process was intricately connected to how he examined his own life, how he drew clarity from his emotions and translated them into pictures.
Mr. Smith graduated from the University of Virginia and held a master of divinity degree in theology from Yale University. He found his artistic inspiration during a visit to the Museum of Modern Art's permanent collection of photography while in college in 1968. Photography, he said, became an emotional release from the control of his father, a larger-than-life businessman who died in 1972.
He met his wife Leslie Smolan in 1987. The timing was serendipitous. She was a 35 year-old successful designer, ready to have a life beyond work. Roddy was a 40 year-old photographer, ready to leave his small town life in Connecticut and make his mark on the world. Both were looking for a change.
Roddy discovered the Landing while on assignment for Kwasha Lipton, a company with resident Dick Sears as CEO. Dick and Debbie Sears were renovating their new home Cliffside, and put their former house at 7 Lawrence Lane on the market. Roddy and Leslie fell in love with the "cottage" which had good bones, but needed a total makeover. For more than a decade, they renovated the property, transforming it into a meticulous and monastic residence with a mix of French, Southwestern and Shaker styles. They brought plasterers from Ireland to cast curved walls, cabinetmakers to clad the floors in dark Tasmanian oak and ironworkers to sculpt decorative iron handrails.
In 1996, with their house still under renovation and a new baby, the couple bought the adjacent home—an 1840 Federal style manor house. They were planning to "just replace the roof" but ended up doing another entire renovation after finding rotted framing.
Roddy's attraction to order, precision and beauty permeates the houses. Most of the walls are filled with his prints, ranging in size from an 8-by-10-inch photo taken on the couple's honeymoon in Italy, to a floor-to-ceiling print of one of his most famous photographs, "Skyline," taken in 1995, which depicts dapperly dressed individuals holding umbrellas with New York City's Twin Towers in the background.
Roddy's love of precision might be seen as being at odds with our small, somewhat Bohemian community. He wrote, "Upon entering Sneden's Landing, you experience a small remnant of nonchalant country life, which throughout its history, has always been home to the eccentric and the artistic. Although my house is very old, it is meticulously restored and is a place of order and solace. My hedges are neatly clipped. My lawn is carefully manicured. My driveway is raked like a Japanese monastery. I am continually at odds with mother nature, defying her efforts to dull my paint, give my grass heartache and my stones a truly unkempt look. Like my photographs, all is in its place – serene, peaceful, balanced. When you enter this property, you have entered the world of Rodney Smith. I hope it is as inviting as what lay before, for like the original Snedens Landing, I hope that I am one-of-a-kind."
Rodney is survived by his wife, Leslie Smolan, his daughter Savannah Smith, his son Jonah Smith from his first marriage, his sister, Marianne Harrison and his iconic body of work. Donations in his honor, can be made to the Palisades Free Library.