Palisades Community Center News: December 2020
Dec 2020 - Issue 252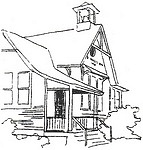 Your friends at the Palisades Community Center wish you and your family continued health. Are you new to the area? Welcome! And to those who do not yet receive our e-blasts, we invite you to e-mail us at PCC@palisadesny.com to receive Palisades alerts and event information.
Annual FAMILY HOLIDAY PORTRAITS
Saturday, Dec 5 10:00 am-2:00 pm $60 per family
Calling all Families, Couples and Pets
Palisades Photographer Linda Epstein will once again take your photo outside and then e-mail you a link to download them to share or print however you prefer.
Slots fill up fast, so e-mail us to set-up an appointment soon: PCC@palisadesny.com. To view Linda's work, visit her website at www.lindaepsteinphotography.com Thanks to Linda a portion of the fee will be donated to the PCC.
PALISADES FARM STAND and MARKET
Saturdays 9:00 am-1:00 pm
For the 13th year, we will continue to bring the farms to you this winter, but this year it will be outside. Let's hope for a mild winter!
Take a stroll over and fill your bags with fresh local veggies and Balthazar breads. Masks and Social Distancing in effect.
HOLIDAY CRAFT BAZAAR
Saturday, December 5 10:00 am-3:00 pm
Beautiful crafts by regional artisans along with some vintage and heirloom gift items.
Interested vendors e-mail: PCC@palisadesny.com
Outdoor event. Masks and Social Distancing in effect.
MUSIC on the FRONT LAWN
Sundays 3:00-4:00 pm If the weather is nice,
www.palisadescc.org we will continue to bring music to you. Watch for our e-blast up-dates.
CHARITY
Right now, we are only accepting non-perishable foods for local food pantries and old towels and bedding, and pet food, for Hi Tor Animal Shelter.
Join us as we celebrate the 150th anniversary of this schoolhouse!
2021 Membership: $50 Family $35 Individual $20 Senior Citizen
We continue to make necessary repairs to this 150-year old gem of a building! 100% of your additional donations are applied to our Restoration Campaign!

Checks payable to: Palisades Community Center P.O. Box 222 Palisades, N.Y. 10964. The Palisades Community Center, INC is a 501 (c)(3) not-for-profit organization. Drop them off on our porch anytime.
Palisades Schoolhouse 150 years, 1870-2020
Palisades Community Center 50 years, 1970-2020
Board members:
Carol Baxter, President Michele Balm, VP
Sunny Park, Secretary Carol Knudson, Treasurer Sabelle Frasca
Leo Keegan
Karen Godgart
Jeff Levine
Lynne Sandhaus
Honorary Board member: Virginia McCauley

Rental Coordinator: Eileen Larkin
Ileenog@aol.com, 845.359.6589
Web Site: www.palisadescc.org