Palisades Presbyterian Church News December 2014
Dec 2014 - Issue 227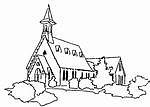 Palisades Presbyterian Church
117 Washington Spring Road, PO Box 687
845-359-3147
ppc10964@gmail.com, www.palpresny.org

Office Hours: Tuesday and Thursday 9:00 a.m. - 2:00 p.m.
Please check out our facebook page!
www.facebook.com/ThePalisadesPresbyterianChurch
Pastor: Reverend Angela Maddalone
Sunday Worship Service: 10:00 a.m.
Sunday School: 10:00 a.m.
Sunday Chats: On the fourth Sunday of each month join the pastor for conversation about the sermon, current events or anything else that is on your mind. We will meet by the couches in the Parish House after worship.
Just Eating Study: On the second Sunday of each month following worship. All are welcome.
Bible Study: Wednesday's 12:15 - 1:30 p.m.
Choir Rehearsal: Thursday's 8:00 p.m.
Christmas Pageant: Will be held on Sunday, December 21st during worship.
Christmas Eve Worship: Will be held at Family Friendly Worship 5:30 p.m.
Lessons and Carols 11:00 p.m.