Alex Chin's Cemetery Project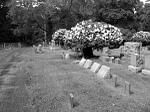 The Palisades Cemetery, one of the hidden gems of the hamlet, is the final resting place for many individuals who have had a major impact on our small community as well as the entire Hudson Valley. I have chosen the Palisades Cemetery as my Girl Scout Gold Award Project because I am fascinated with the history behind the people who have been laid to rest here.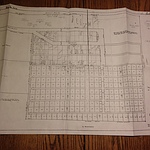 I have been working on mapping the cemetery with the guidance of Alice Gerard and Carol Knudson. It is my intent that my project help preserve the memories and historical impact of the cemetery's inhabitants. I have been pouring over several historical maps, one of which dates back to 1912, and am in the process of combining them all into one clear and concise map. Once this is complete I plan on taking and inputting pictures of each gravestone along with the longitude and latitude of each into an app which will allow people to zoom in on a specific grave site to access more information. In doing so, I hope to inspire others to learn more about their community's past and to preserve their community's history for future generations.