PALISADES COMMUNITY CENTER NEWS: December 2015
PALISADES COMMUNITY CENTER BOARD MEMBERS
Carol Baxter, President
Alice Buchanan, Vice President
Carol Knudson, Secretary
Andrew Nelson, Treasurer
Michele Balm, Keith Buterbaugh, Dr. Leo Keegan, Dr. Jeffrey Levine, and Lynn Sandhaus
Honorary Board member: Dr. Virginia McCauley

RENTAL COORDINATOR:
Eileen Larkin
845-359-6589
Ileenog@aol.com

MAILING ADDRESS:
PO Box 222
Palisades, NY 10964
Join our e-mail list! PCC@palisadesny.com Website: www.Palisadescc.org
FALL EVENTS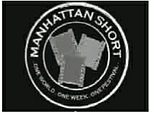 MANHATTAN SHORT Film Festival PCC@PalisadesNY.com or www.brownpapertickets.com Friday, October 2, 7:30pm (Doors open at 7:00pm)
ANNUAL SCARECROWS & PUMPKINS
Sunday, October 25, 12:00 - 2:00pm
ANNUAL WINTER COAT DRIVE
Monday, October 17 - Sunday, October 25, 10:00am - 4:00pm
Drop off coats, sweaters, boots, scarves, etc. for ALL age groups to be donated to People to People.
FINE ANTIQUES AND COLLECTIBLES SALE
Saturday & Sunday November 7 & 8, 10:00am - 4:00p.m.
ANNUAL HOLIDAY CRAFT BAZAAR
Saturday, November 14, 10:00am - 4:00pm
Visit our website for details: www.palisadescc.org
BLOOMING HILL ORGANIC FARM CSA
While we wait for our Winter Farmers' Market to return mid-January, every Friday morning individual bags of just-picked organic fruit and veggies are dropped off at the PCC. Bags are $45 each. We also offer Balthazar Bread and organic eggs. Order when you want. If you would like to try it, e-mail us at PCC@palisadesny.com.
MANHATTAN SHORT
Film Festival Returns! You are the judge!

Friday, October 2 at 7:30pm
Doors open at 7:00pm
Palisades Community Center
Advance Sale $20
At the Door $25
(PCC members $20)
(Includes wine and snacks)
Ten short films, all under 15 minutes in length, were selected from 678 entries from 52 countries. All filmgoers will decide the winning film by voting for their favorite short. Many previous films have gone on to be Oscar nominees and winners.
This is a sell out event, so purchase your tickets early!

PALISADES COMMUNITY DIRECTORY 2015
Hard and Digital copies $10 each
If you aren't listed, you can still be included in the digital copy.
Absolute deadline is October 20.
To purchase a copy or be listed in the digital version, e-mail us at PCC@palisadesny.com

FALL CLASSES
Something for everyone
YOUTH CLASSES TEEN SEWING CLASS
Tuesdays 4:00 - 6:00pm Ages 11-14 with Vivian Burns of So You Sewing & Design Studio
ADULT CLASSES
GENTLE YOGA CLASS
Wednesdays 11:30am - 12:30pm
with Kathy Fulgione, of Body, Mind, Spirit Nutrition
ADULT ART CLASS
Wednesdays 1:00 - 3:00pm
with Marilyn Friedman, formerly of the Vytlacil Campus of the Art Students League
OKINAWA KARATE
Tuesdays & Thursdays 8:30pm with Chris Chin of Nine Dragons Martial Arts
For further information or to register for classes: e-mail PCC@palisadesny.com