Palisades Community Center News - March 2013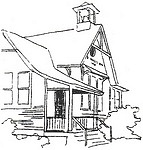 We have two NEW websites!
Palisades Community Center www.Palisadescc.org
Palisades Farmers' Market www.Palisadesfm.org
For everything Palisades, visit the 10964 website at www.Palisadesny.com
To sign up for Palisades Alerts and Palisades Community Center news: PCC@Palisadesny.com
We now have WiFi internet service. Our password is posted on our bulletin board.
PALISADES INDOOR FARMERS' MARKET
EVERY Saturday 9:00am-1:00pm
If you haven't been to the farmers' market yet, stop by. You'll be amazed at what we offer. For the fifth year, we are delighted to bring the farms to you! Every week we have fresh just-caught fish from the Hamptons, organic heirloom vegetables from Blooming Hill Farm, apples, cider and baked goods from the Orchards of Concklin, pasture raised, grass-fed beef, pork, goat and lamb and chicken and eggs from Full Moon and Brookside Farms, Balthazar breads and Melissa's fair-trade coffee bar. On alternating weeks: Pies from the Pie Lady & Son, Funky Flavors ice cream and hot stews from Dish Café, Sourpuss pickles, smoked trout and Woodstock Wine, roasted organic nuts, chutneys, hot sauce, pesto, quiches and baklava, gluten-free bakery items and preserves from Humbled Pie, applecakes, cupcakes and desserts.Jim the Knife Sharpener will sharpen your kitchen knives March 2, April 6 and May 11.Two cheeses from Cooperstown Cheese Company were served at the 2013 President's Inaugural Luncheon at the White House. You can bring home their "White House Collection" of award-winning cheeses.And sometimes we will have a surprise, like handmade soaps or Yak meat and Alpaca woolen items!
STUDIO ART SUNDAY
for Kids & Adults!
Sunday, March 10 Marjorie Galen 4:00-5:30pm $10
Come spend an enriching afternoon creating art in the company of your friends and neighbors. R.S.V.P.:PCC@PalisadesNY.com
WINTER CLASSES
Something for Everyone
KIDS
Sewing with Vivian Burns Mondays 4:00-6:00pm
Yoga for Teens with Wendy Messano
Tuesdays 3:45-4:45pm Yoga for Kids with Wendy Messano
Tuesdays 5:00-6:00pm
Okinowa Karate with Chris Chin
Tuesdays and Thursdays 7:00pm
Mommy & Me Yoga with Wendy Messano
Thursdays 10:00-10:45am
Young Artists Class with Marilyn Friedman Thursdays 3:30-5:25pm.
Young Artists Class with Marilyn Friedman
Fridays 3:30-5:30pm

ADULTS
Body Toning with Kim Kepko-Seaman
Monday & Wednesdays 9:30-10:30am
Adult Art Class with Marilyn Friedman
Thursdays 1:00-3:00pm
Pilates with Margie Goldstein
Thursdays 5:30-6:15pm
Okinowa Karate with Chris Chin
Tuesdays and Thursdays 8:00pm
For further information or to register: PCC@Palisadesny.com
Palisades Community Center
Board members:
Carol Baxter, President
Alice Buchanan, V. P.
C. Andrew Nelson, Treasurer
Carol Knudson, Secretary
Michele Balm, Mary Ann Brueckner, Lyn Fowler, Dr. Leo Keegan, Michael Tersigni, Honorary Board member:Dr. Virginia McCauley
Rental Coordinator: Eileen Larkin 359-6589

Mailing Address:PO Box 222 Palisades, N.Y.