Palisades Free Library News: March 2015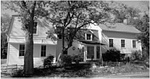 Palisades Free Library
Member of the Ramapo Catskill Library System
and ANSER Network
19 Closter Road, Palisades, NY 10964
845-359-0136, Fax 845-359-6124
www.palisadeslibrary.org
Hours: Monday to Thursday 11:00 am-9:00 pm, Friday - Saturday 11:00 am-5:00 pm, Sunday 1:00 pm-5:00 pm.
Next Meeting of the Board of Trustees: Wednesday, April 8, 7:30 pm at the Library. All meetings are open to the public.
Holidays: Open 11:00 am to 2:00 pm Good Friday; Closed Easter Sunday, April 5
Director: Maria Gagliardi; Board of Trustees: Michele Kalotkin, Vice President; Helena Power, Secretary; Mary Ann Brueckner; Marjorie Galen; Paul Goldman; Leslie Hayes; Roger Hooker; Beverly Warwick.
New Museum Pass for World of Wings
World of Wings Butterfly Museum in Tenafly, NJ's mission is to provide a space where a child's mind can freely wander with curiosity, wonder and imagination as they interact with new innovative technology and by participating in creative activities. Part play space, part nature museum, WOW offers children a butterfly nursery, an inflatable indoor playground and a café for lunch.
Other museum passes at the library are for the Intrepid Sea, Air and Space Museum; Museum of the City of New York; Stepping Stones in Norwalk, CT.
Survey Results
Thank you to all who filled out the library survey. We had 124 responses. The staff and trustees will use the survey to inform our decisions about programming, marketing and promotion of services, and hours of operation. The results are published on our website if you would like to see what your friends and neighbors had to say.
Childrens' Programs
All programs are free and held at the library. Registration is required. For complete program descriptions visit our website.
What Makes a Bird a Bird?
Thursday, March 5, 4:30 pm to 5:30 pm, Grades K – 2
Leprechaun Fun
Wednesday, March 11, 4:30 pm to 5:45 pm, Ages 5 – 10
Saturday Storytime
Saturday, March 21, 11:30 am to 12:00 noon, Ages 1 – 4
Cradles in the Trees
Tuesday, March 24, 4:30 pm to 5:30 pm, Grades K – 2
Bunny Hop and Egg Hunt
Tuesday, March 31, 4:30 pm to 5:30 pm, Toddlers Ages 2 – 4
Spring Bunny Fun
Wednesday, April 1, 4:30 pm to 5:45 pm, Ages 5 – 10