Cultural Institutions Respond
May 2020 - Issue 249
Like everything else, museums, opera, dance companies, Broadway shows, and even comedy clubs are retooling to create virtual communal spaces and experiences. The speed with which they've adapted is impressive,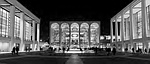 Beginning March 13, one day after cancellation of its entire spring season, the Metropolitan Opera began streaming encore presentations from its Live In HD series. "Nightly Met Opera Streams" presents a new selection every night at 7:30 pm and keeps it available for 23 hours at metopera.org. The schedule is posted on the website and it's completely free.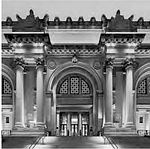 The Metropolitan Museum of Art has been accessible online for years, but a standout is The Artist Project. Dozens of artists are asked to reflect and respond to works in the museum's collection. Intimate and engrossing, it's arguably a better experience than the sweaty crush of tourists. If you crave the museum's physical spaces, some can be visited via YouTube thanks to the Met 360° Project. The Grand Hall, the Temple of Dendur, the Cloisters, and more can be navigated up, down, and around thanks to a spherical 360° filming technology that allows the viewer to move through the spaces via computer, smart phone or VR device. It's gimmicky and accompanied by sappy music, but under the circumstances, watching the people flow in and out of these buildings and gardens is a reassuring thrill.
The city of Moscow has opened virtual doors to almost 40 museums scattered around the city. Many of these are small and unique collections with fascinating special exhibitions. Fully translated into English, this is serious armchair art education. Union.catalogu.mos.ru
Numerous orchestras and choral groups have posted virtual group performances. The sight of musicians in self-quarantine playing their hearts out to an Iphone is enough, but when the sound swells and a patchwork of faces fills the screen, it's a reminder that we're all in this together. My personal favorite is the Rotterdam Philharmonic Symphony playing Beethoven's "Ode To Joy." Find Kleenex before watching.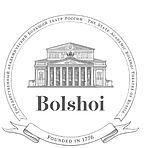 The Bolshoi Ballet is streaming recorded live performances of six iconic ballets for free on its You-Tube channel. Lush and beautifully filmed, productions of "Swan Lake," "Sleeping Beauty," "The Nutcracker," and others are available to watch each day at 12:00 pm, and for 24 hours afterwards until April 10. It's possible there will be more performances released in the future.
Freshly launched on April 9, the Baryshnikov Arts Center's Play BAC series features six full-length performances from their archives. Flamenco superstar Rocio Molina, the Latvian National Choir, choreographer Rashaun Mitchell, Merasi: Master Musicians of Rajasthan, Vertigo Dance Company and singer Somi are the featured performers. Bacnyc.org/explore
BroadwayHD offers Broadway and West End shows, ballets and plays for streaming with a monthly subscription fee of $8.99, but there's a free seven-day trial period before that fee kicks in.
Even comedians are going virtual with Marissa Goldman's Google Doc Quarantine Party on Saturday nights at 8:00 pm. She connects with a fellow comedian and anyone can chime in via the chat feature in real time. A little clunky and probably best for the millennial set, but hey, we have plenty of time to expand our horizons.
These are a handful of examples, and the list is sure to grow, but they're all a testament to the power of the arts to engage, educate and enlighten from any platform.