Twenty Years of Children's Shakespeare Theater
May 2019 - Issue 245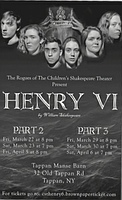 Tyrants, kings and lovers tread the boards right here in Palisades. For two decades, Children's Shakespeare Theater has staged The Bard's tragedies, comedies and histories for enthusiastic audiences of parents, friends and patrons, and it's not stopping anytime soon.
"I started (CST) to build a community of children working on a common project," says founder Diana Green, whose children were 10 and 7 at the time. "I didn't really know entirely what I was doing," she says, "but it felt deeply familiar."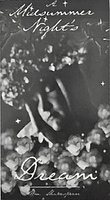 Green had participated in an after school drama group as a child and wanted to re-create that positive experience for her kids and their friends. A passel of like-minded youngsters joined up, and in May 2000, A Midsummer Night's Dream opened in the back hall of the Palisades Presbyterian Church with a pre-teen fairy queen, very young lovers and a clutch of tiny fairies. Every year since, young kids have bonded over Shakespeare's words and the shared joy of putting on a show.
"CST was the greatest gift I could have been given as a kid," says founding alum Anna Baryshnikov. "You were allowed to be all the things that might have been frowned upon elsewhere – nerdy, goofy, morbid, odd. Misfits weren't only welcome; they were the stars."
Every CST production requires at least 30 rehearsals. Backpacks are dumped, cell phones checked at the door, and kids circled up for a pre-rehearsal check-in to share something about their day. After that, there's vocalizing, physical warm ups, blocking and running lines. "I feel like it refuels them," says Green. "It's another activity for their brains before getting to homework."
Alum Meagan Cohen says CST was much more than an after-school activity. "CST was a sanctuary," she says, "a haven in which I felt at ease with my personality. It was the safest space I've ever known."
The troupe has morphed over the years. The Rogues (14 - 18) was created as founding members entered ado- lescence. The younger set (8 - 13) was christened The Knaves in 2013. Kids joined up from further afield; En- glewood, Tappan, Nyack, Clarkstown, even the Bronx. Eventually parents and alumni got into the act with the adult group, Strange Bedfellows. At one point there were almost 80 members and at least five productions a year. For many, the impact has been powerful and lasting.
"Besides being a ridiculous amount of fun," says Ari Ewig, another early member, "I am unrelentingly amazed at how the skills I learned and friendships I made in CST have enriched my daily life!" Like most non-profit arts organizations, CST barely breaks even, but a small committed board and a growing pool of alum keep the troupe up and running. CST also collaborates with other institutions such as the Hopper House, the Hunt's Point Alliance for Children and the Center for Safety and Change, a group focused on domestic abuse.
Green recently received a Distinguished Service Award from Rockland County and an Outstanding Citizen Award from the Mayor of Nyack, but she has her own measure of achievement. "It's not about which play it is, or how good it is, says Green, "it's the community of kids. That's the reason. That's the success."
This season, an ambitious three-part production of Henry VI marks the company's two decades of work. "The Season of Our History" concludes with performances of Part II of Henry VI on May 10 - 11 and May 17 - 18.